Samsung hedges its mobile graphics bets, licenses the mighty PowerVR SGX line
6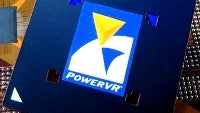 Imagination Technologies' PowerVR SGX MP mobile graphics processor units are arguably the best out there, judging from the benchmark results, and Samsung just licensed the tech for its future chips.
Samsung had a
PowerVR GPU in its Hummingbird processor for the Galaxy S
last year, and it was a beast for its times. Then it changed camps to integrate ARM's default Mali-400 GPU in Samsung Galaxy S II's Exynos chip. At the time it was thought that the switch was due to the lawsuits swirling around Apple and Samsung, since Apple is a partial owner of Imagination Technologies, where it has invested heavily since 2008.
The Mali GPU family in its current reincarnation proved weaker than the PowerVR SGX MP graphics in Apple's A5 silicon in the iPad 2, for example, but
ARM announced Mali-T658 yesterday
, which would provide ten times the Mali-400 performance, and Samsung was listed as one of the licensees.
So now Samsung has access to the best of what ARM Mali and PowerVR can offer, and will probably be mixing and matching to determine what works best, which we can only be happy about, since the Exynos chip's only so-so spot is graphics performance so far.
Imagination Technologies mentions in the press release that Samsung has licensed its tech both for "mobile and consumer" markets, which lead some to think we might see the award-winning GPUs in Windows 8 devices made by Samsung.