ARM announces its new Mali-T658 GPU, Samsung signs up for 10x the Exynos performance
11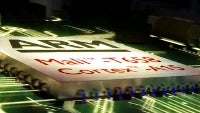 We know that ARM-based processors are unbeatable in the power consumption/performance ratio that is so important for mobile device, that is why there is barely a smartphone or tablet out there that is not powered by some ARM licensee, be it Qualcomm, NVIDIA, Samsung or Texas Instruments.
As far as graphics go, however, ARM processors had to be paired with 3rd party GPUs in order to achieve an outstanding performance. Apple and TI, for example, use PowerVR GPUs, which are arguably the fastest out there, NVIDIA pairs Tegra with its mobile GeForce creation, whereas Samsung is using the stock ARM GPU architecture called Mali, in its Mali-400 version in the Samsung Galaxy S II with Exynos.
The ever restless chip designers at ARM, however, are determined to conquer that last bastion of performance for a full mobile bliss of their licensees, announcing the ARM Mali-T658, which promises
10x the performance of Mali-400
in the first Exynos. It is also specifically developed to work with the
upcoming Cortex-A15 and Cortex-A7 families
, which, combined in a big.LITTLE configuration, are expected to revolutionize the power/performance/price ratio once again come the next generation of chipsets.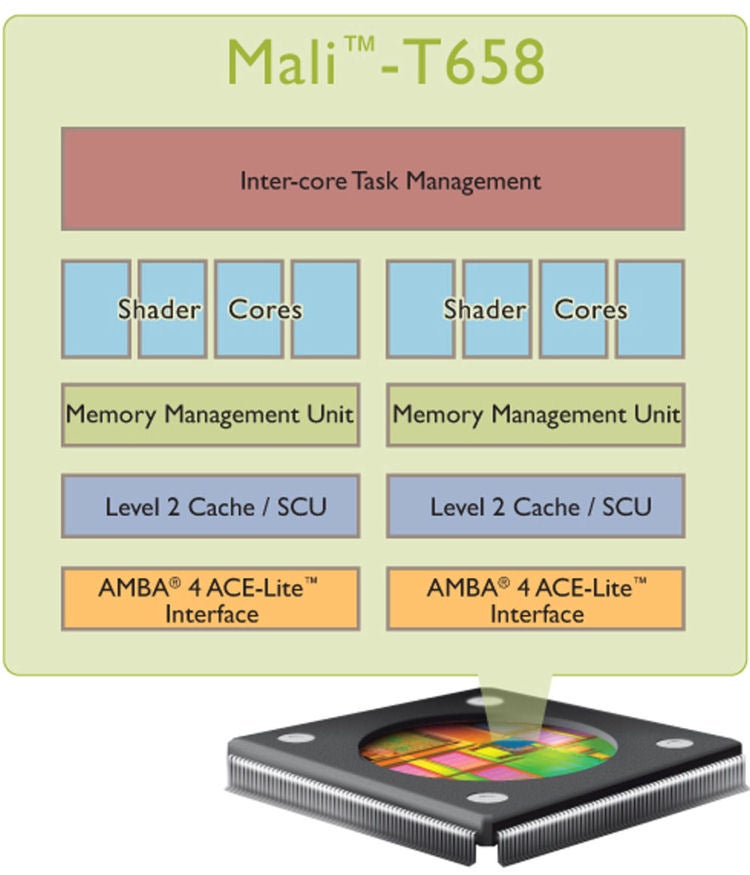 A few companies have already signed up for the Mali-T658 monster, Samsung, Fujitsu and LG are among them. For the second version of Exynos Samsung promises up to 5x the graphics performance of the first edition, so it's more likely that it will be using Mali T-604, which was the previous best GPU architecture of ARM until T658 got announced.
It is more likely that we'll see Cortex-A15 products with Mali-T658 in 2013, rather than next year, but you never know with these accelerated development cycles nowadays.
Samsung did promises a big.LITTLE Exynos to be developed in 2012
, so Mali T-658 seems ripe to get in there too. Watch the T658 promo video below.
source:
ARM