Samsung granted a peep at Apple's contracts with Australian carriers, retailers defy the Galaxy Tab injunction
12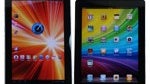 Australia Federal Court Justice Annabelle Bennett ordered Apple to comply with
Samsung's request to see the iPhone 4S contracts with Australian carriers
, after ordering it to supply the phone's firmware code, in order for Samsung to determine better if its 3G patents have been violated.
The fruit company's lawyer Andrew Fox commented: ""
We will resist any attempts by our friends to push us into a corner on the subsidies. This is quite clearly a fishing expedition
".
Apple has already given 220 pages related to the firmware code of the iPhone 4S to Samsung, but the Koreans claim that a key file is missing there. Justice Bennett deferred her decision about whether Apple should supply the missing file too, until November 11, when she will rule if the two companies don't figure it out among themselves.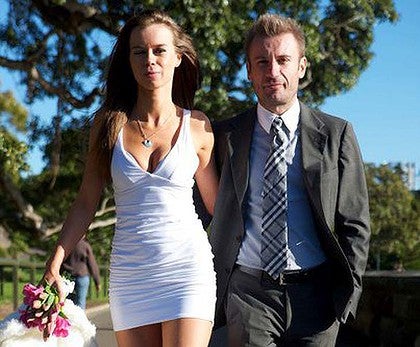 Retailer dMavo's managing director Wojtek Czarnocki is determined to ignore Apple's ban against selling the Samsung Galaxy Tab in Australia
This comes as a key victory for Samsung Down Under, as its
Galaxy Tab Android slate is still under injunction and sales ban in Australia
until the November 25 hearing.
Others, however, like the dMavo online shop, are defying the ban, and have even gone to great lengths in restructuring the ordering process so as to circumvent the letter of the injunction. It has servers set up just for ordering the tablet from an entity in Europe, and delivering them from distributors in Asia.
The online retailer's managing director, Wojtek Czarnocki, seems quite determined to ignore Apple's injunction against the Samsung Galaxy Tab in Australia:
We have a new entity established and a separate server - just to deal with the tablet orders - that is undergoing testing as of last Saturday. Was Apple just bluffing or do they really want to play the cat and mouse game? We're up for it...
To be honest with you, we've stopped counting [the Galaxy Tab orders]... our servers were almost collapsing on a number of occasions...
Now that the appeal to the full bench is listed for November 25, Apple would have to convince the court that a hearing against us is needed before that date. We'd be amazed, though not unprepared, should that occur.
Australian lawyers are warning that this is a pretty risky legal strategy, especially with the public stance dMavo is taking, since it still results in importing and selling a product under injunction in Australia, and the courts are unlikely to look favorably on that disregard of their authority.