Samsung grabbing smartphone market share in China, now sells three times more than Apple
12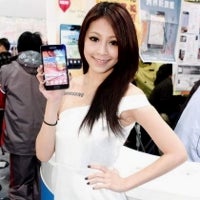 Thanks to the presence of its smartphones on all Chinese carriers, including the 655-million China Mobile,
Samsung now has 24.3% of the market
for phones that can play games and video, compared to Apple's 7.5%. This is a remarkable achievement, considering the competition from Nokia, Huawei and ZTE there. This gap between Samsung and Apple widened two times just from Q3 to Q4 last year, and the rift is likely to deepen further.
The situation will likely change with the fifth iPhone generation, since it will probably have the same Qualcomm's Gobi radio found in the new iPad, which supports TD-SCDMA, as well as TD-LTE. The 4G LTE speeds, however, might not see the light of day for at least another two years, as
the Chinese FCC plans to expand the 3G network
first, and then upgrade those base stations to LTE ones.
Still, Chinese consumers are
extremely brand conscious
, and the carriers that have the iPhone there
had to adjust their contract pricing
so as not to lose money on the heavy subsidies, thus we are not too worried about Apple's China ventures,
eggpelting or not
. Despite having just 7.5% of the smartphone market in China, Apple still made more than 5 billion in revenue from the area last quarter, and that's what counts in the end for shareholders.