Samsung expects record Galaxy S6 shipments, S6 edge faces limited availability
18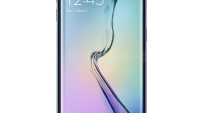 Although the
Samsung Galaxy S6
and the
S6 edge
have not been officially released yet, it looks like the company is already expecting record shipments for its new flagship smartphone series. Since Samsung unveiled the Galaxy S6 and the Galaxy S6 edge more than a month ago, numerous reports argued that Samsung has been receiving a
record-breaking number of pre-orders
for the Galaxy S6 series from carriers worldwide, and now it looks like these reports might have been accurate.
J.K. Shin, head of Samsung's mobile divison, spoke at a media event on Thursday, and confirmed that Samsung expects to see record shipments for the Galaxy S6 and the Galaxy S6 edge, although Shin did not mention any exact numbers. Analysts think that the best-selling Samsung smartphone to date is the Galaxy S3, expected to have reached the 80 million mark in three years of shelf life, although the Galaxy S4 is believed to have sold more units in the year of launch (43 million according to estimates). In other words, if these predictions turn out to be accurate, then Samsung expects to ship about 50 million Galaxy S6 and S6 edge units by the end of 2015. With Samsung producing most of the components inside the Galaxy S6 series, including the
chipset and the LTE radio
, profits are expected to be on the rise again in the next few quarters.
The Samsung representative also mentioned that his company might not be able to meet demand in the near term for the Galaxy S6 edge version, as the curved screen is harder to manufacture. The supply issue won't affect the standard version of the Galaxy S6. Both versions officially launch tomorrow in 20 countries across the globe.