Samsung executive accidentally lets slip September launch date of the Samsung Galaxy Note 5
36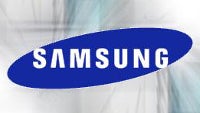 A September launch of the Samsung Galaxy Note 5 was accidentally revealed by Samsung executive vice president Rhee In Jong. Rhee told investors during a conference call on Wednesday, that the company's Samsung Pay mobile payment system will be delayed. Instead of a July launch,
Samsung Pay will debut in September
.
What does this have to do with the next iteration of Sammy's high-end phablet? When the executive was talking about Samsung Pay, he said it would first be employed on Samsung's next high-end handset. That should be the Samsung Galaxy Note 5. Put it all together and it would seem that the Samsung Galaxy Note 5 will have a September launch. That would basically confirm current rumors that the device will be introduced during IFA 2015, which starts on September 4th. At last year's IFA,
both the Samsung Galaxy Note 4
and
Samsung Galaxy Note Edge were unveiled
. Claire Kim, an analyst at Daishin Securities Co. in Seoul, agreed with the idea of a September launch of the Galaxy Note 5. "
The new service will likely be deployed on its next Galaxy Note device
," said Kim.
Rhee added during the conference call that Samsung is hoping that between 15% and 20% of its smartphone owners use Samsung Pay. The purchase of Loop Pay gave Samsung a huge advantage over Google and Apple. Unlike most mobile payment services that connect with retailers' POS systems using NFC,
Loop Pay uses the magnetic stripe on the back of charge and debit cards
. Since 90% of retailers already have swiping devices that read these cards, Samsung Pay could be ready to be used in over 10 million retail locations.
Google, Apple and Samsung are battling over a mobile payment market that could soar from $67 million this year, to more than $142 billion in 2019 according to Forrester Research.
source:
Bloomberg