Samsung crowned as most trusted brand in Asia for the 6th consecutive year
56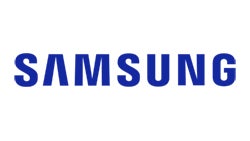 When one reads the words "Samsung" and "consumer trust," one of the first things that pop into their head is most probably the infamous (
and now freshly reborn
)
Galaxy Note 7
. This is not a bad thing — companies should never not be held accountable for their products spontaneously combusting. But it seems the public is now starting to forgive Samsung for the misstep — in Asia, at least.
That is, the company has just been awarded the top spot in market researcher Nielsen's "Asia's top 1,000 brands 2017" survey, which covers most consumer products. And what's more, this is the sixth consecutive year it has been given the very same award, which is impressive considering the survey didn't limit itself to just Asian brands: others ranking below Samsung include Apple and Nestle.
The survey itself was conducted online and involved more than 6,000 participants in 13 Asian countries. They were asked to select the most trusted brand for each of 17 different categories of consumer products. The results were then tallied up, and Samsung came on top — a result which could, in theory, be partly attributed not just to the quality of its products, but also their considerable variety. However, Samsung itself claims the way the company handled the Note 7 fiasco was a major contributing factor as well.
Which is quite an interesting statement, as the handling of the issue wasn't at all "quick, transparent and effective" as Samsung claims. In fact, the first recall (there were two of those, remember?)
was a giant mess
, with people actively being refused an exchange with a "safe" unit. Oh, and later it turned out
no Note 7 was considered safe at all
, further complicating the situation. Really, the only thing Samsung did right was
the post factum apology
. Still, the people have spoken, so who are we to judge?