Samsung could reveal tablet along with Samsung Galaxy S III at May 3rd event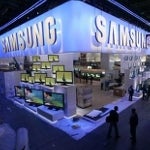 Everyone expects Samsung to
introduce the eagerly awaited Samsung Galaxy S III on May 3rd
. The sequel to the wildly popular Samsung Galaxy S II
is the most anticipated smartphone of the year to date
. According to sources for
CNET,
the Korean based manufacturer will introduce more than just a smartphone at the event.
CNET
's sources say to expect the introduction of a tablet with a 10.1 inch display
but don't expect the Samsung Galaxy Tab 2 (10.1)
as that tablet is
being delayed for a quad-core processor
. The tablet rumored to be announced on May 3rd will feature a dual-core processor.
While a Samsung spokesman previously admitted that the company wasn't doing too well in the tablet market, using a scattershot approach instead of a laser wouldn't seem to help the situation any. Is the manufacturer shooting itself in the foot by offering so many different models of tablets? For what it's worth,
CNET
said it was told by Samsung that there is
no tablet being introduced on May 3rd
, but that is probably the answer that they would be giving regardless of the truth.
Still, you have to believe that any tablet that gets announced alongside the Samsung Galaxy S III is going to be quickly overshadowed, so it would make perfect sense for Samsung to make May 3rd a solo affair.
source:
CNET