Samsung closes on its $8 billion purchase of Harman International
15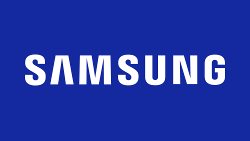 Samsung announced early today that it has closed on the purchase of technology company Harman for a total of $8 billion. The deal was
originally announced back in November
and under the final terms, Harman stockholders will receive $112 a share. Harman produces plenty of products for the auto industry, but also owns several well known consumer audio brands such as Harman Kardon and JBL.
Both Harman Kardon and JBL have had their name on certain smartphones and accessories. A JBL speaker is available as a Moto Mod modular accessory for the Moto Z series. Meanwhile, HTC had offered a special Harmon Kardon edition of the HTC One (M8). In addition,
Microsoft plans on making a Harmon Kardon powered smart speaker
similar to Amazon's Echo device. Instead of Alexa, Cortana will provide the cloud based answers.
"We are excited to have completed the transaction, which provides compelling cash value to our stockholders, benefits our customers and provides new opportunities for our employees. Samsung shares our commitment to our customers and our culture of speed, innovation and execution. Samsung provides Harman with the scale, platform and complementary technologies to accelerate growth and extend our global market leadership in automotive, smart audio and connected technologies. Recognizing the importance of partnerships in an increasingly connected world, particularly in automotive, we are poised to leverage our combined teams and resources to produce even greater value for our customers. Working closely with automakers and other technology companies, Samsung and Harman will define – and drive – the future of automotive."-Dinesh Paliwal, president and CEO, Harman
Harman's shares which closed Friday at $111.50, will be delisted before Monday's opening on U.S. stock markets.
source:
Samsung