Samsung and Apple exploring dual-camera phone tech, to the joy of component suppliers
37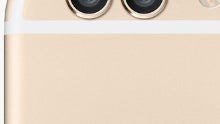 Both
Samsung
and
Apple
are rumored to be exploring
dual-camera
setups for upcoming smartphone usage, and a report from Korean media reconfirms this from a supplier's' perspective - the two mobile juggernauts' camera orders are now expected to be a significant boost for the camera module components industry.
Dual-camera phones can present numerous advantages over the single module ones, which might already be pushing their limits, given that we have 16 MP or 20 MP cameras with OIS in thin and light phones now. If implemented properly, two lens and sensor systems can improve depth perception, brightness, and color presentation significantly, thus serving as the next frontier in mobile camera advancements. The thin smartphones of today preclude from using huge sensors and bulkier modules to collect more light, so adding a second sensor/lens combo would solve the camera advancement puzzle.
Now, as to what phones will Samsung or Apple issue with dual-camera setup eventually, remains to be seen, but we already have such phones on the market from makers like
HTC and Huawei
, so it is not some far-fetched idea that the world's two most popular phone makers are also looking into it.
Apple even bought LinX
last year - a company that specialized in using an array of sensors that can capture multiple images at the same time, with proprietary algorithms to determine depth with them, or create fuller, 3D image maps. From this, to
using a dual camera setup in a future iPhone
, as rumored, there are only a few steps to make, which, for companies with the rank of Apple or Samsung, wouldn't be hard to do.