Samsung already delivering 14nm A9 chipset samples for the iPhone 7 to Apple
35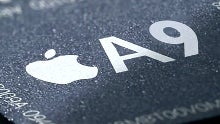 Apple is already getting the first samples of its next-generation
A9
chipset from none other than Samsung's
state-of-the-art semiconductor plant in Austin, Texas
, a Korean publication claims. Samsung has won back the trust of Apple with its
shovel-ready 14nm FinFET production process
, while the TSMC foundry's 16nm wafers can only
start being cut in mass quantities in the second quarter of next year
, it seems.
In any case, mass production of Apple's new A9 will probably be split between the two competing foundries next year, but it's the advancements in chip-making technology that it brings which are interesting for us, as these are likely to end up boosting the
iPhone 6s
/7 features.
As usual, with the move to a new production process (the current
A8 is built on 20nm
), we will be witnessing a significant drop in power consumption, while at the same time increasing performance. The jumps are not as jaw-dropping now as with previous intergenerational changes, as the 14nm process is said to bring a 20% performance boost with a 35% reduction in power consumption, but, knowing Apple, there will be much more tricks up the A9's sleeve than that, especially in the graphics and co-processing departments.