Don't count out TSMC in battle for Apple A9 production
15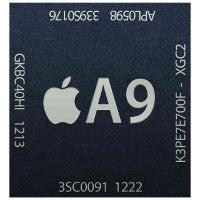 Earlier this month, we passed along some speculation involving Apple's next chipset, the A9. According to that report,
Samsung will be using the 14nm manufacturing process
in order to make the chip 20% more powerful, while consuming 35% less battery life. Rival TSMC had earlier said that it would be mass-producing its 16nm chips in the third quarter of 2015, which would probably be too late to allow TSMC to fulfill Apple's needs.
On Thursday, TSMC announced that this mass-production would be taking place in the second quarter, not the third quarter as originally expected. This could be a sign that TSMC is already planning to supply Apple with the chip that will be used on its next-gen iDevices. Still, there is no guarantee that the company would be starting production in time to run off enough chips to cover the millions of next-gen iPhones and iPads that Apple will sell next year.
Considering that Samsung will be able to run 14nm chips off its line in time for the Apple iPhone 7, it could be that Samsung has locked up this business anyway. Most likely, we won't know for sure who wins this battle until some time next year. TSMC announced the change in its production schedule while releasing its latest quarterly earnings report. The news, while still vague, is just enough to keep TSMC alive as a potential chip supplier to Apple for next year.
source:
TaipeiTimes
via
GforGames