Samsung Redwood and Melius with Tizen 2.1 Magnolia arriving in Q3
21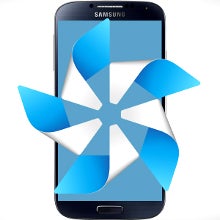 We've heard many times that
Samsung is preparing a Tizen mobile OS phone for summer launch
, and now it turns out that there might be two of those, codenamed Samsung GT-I8805 Redwood and GT-I8800 Melius - a high-end and mid-range device, respectively, supposed to run the latest Tizen 2.1 Magnolia.
Samsung Redwood
leaked via PDFs posted for developers over at the Samsung Tizen store, and will allegedly be the high-end one, with 4G LTE connectivity,
readied for summer release, as we've heard before
, while
Melius
will take it down a notch with a 3G radio onboard only, and is slated to arrive in September.
Interestingly enough, these are rumored for a US launch at first, while Europe will allegedly take dibs later, but we guess if you want to get the most coverage with an announcement of a brand new mobile OS that has yet to find its place under the sun, the hyper-visible US market will be the way to go.
What we are utterly curious about are the Redwood's specs, though, as the company could be making a killer device, if it wants to make a splash from the get-go, and with a few thousand apps already there to boot. Samsung's Lee Young Hee added that "
the device will be the best product equipped with the best specifications
," so we are eager to see what the company has in store come late summer/early fall.