Samsung confirms it will release "competitive Tizen devices" this year
42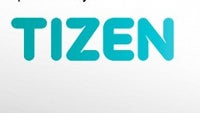 Samsung confirmed it will indeed release smart devices based on the new Tizen operating system in 2013. Tizen became a priority at Samsung after Google finalized its $12.5 billion acquisition of Motorola, which many saw as a potential threat to Android vendors like Samsung.
It was also a new smartphone opportunity Intel gladly embraced in an attempt to widen its presence in the space.
"We plan to release new, competitive Tizen devices within this year and will keep expanding the lineup depending on market conditions,"
a Samsung representative confirmed in writing today.
Tizen is backed by Intel, Samsung, Japanese carrier NTT DoCoMo and Vodafone Group for one more reason - it is an open-source platform just like Android.
Most recently, Japan's Yomiuri Shimbun newspaper reported Samsung will bring a Tizen on NTT Docomo in 2013.
It is interesting to keep tabs on Tizen for one more reason. While initially it will target the lower-end smartphone market, it is effectively the successor to Samsung's bada platform. Given its popularity, we wouldn't be too surprised if Samsung manages to position Tizen strongly in Asia and with that boost it is probably the platform that has the best chances to compete with Windows Phone 8 and BlackBerry 10 for being the third-largest ecosystem.
source:
Bloomberg