Samsung: 'the Tizen phone will be out in August or September, and this will be in the high-end category'
34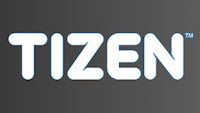 Wondered why Samsung made a solid but not "wow"
Galaxy S 4
, and Google wasn't mentioned even once during the loaded launch performance last night? Well, Samsung's EVP of mobile Lee Young Hee told Bloomberg in an interview last night that "
the Tizen phone will be out in August or September, and this will be in the high-end
."
We kid, but it seems that Samsung has been spreading its resources pretty thin betweent the efforts to make the world's first Full HD AMOLED display with the nutty 441ppi pixel density, on the hardware side, and elevate the alternative Tizen OS to commercial launch status, on the software aspect of things.
"
Android, among other mobile operating systems, is tightly controlled
," elaborated Chase Perrin, an official with the Tizen Association. "
As an open-source software platform, Tizen is designed to make it easy to develop for a range of devices
."
On the other hand, Doh Hyun Woo, an analyst for Seoul-based Mirae Asset Securities, thinks Samsung's Tizen phone is just an insurance policy for now: "
This is just sort of a safety net. But if Google dominates the market just like Microsoft did in the PC market with more than 90 percent share, it may turn totally opposite
."
Tizen is going to launch with "thousands" of apps, confirmed the Tizen Association official, but whether it will be possible to shoehorn Android ones with some 3rd party help as
we've already seen
, remains unclear. Lee Young Hee also added that "
the device will be the best product equipped with the best specifications
," so we are eager to see what the company has in store come late summer/early fall.