Samsung Gear S2 and Gear S2 Classic unveiled: Tizen on board, 2-3 days battery life and independent 3G versions
86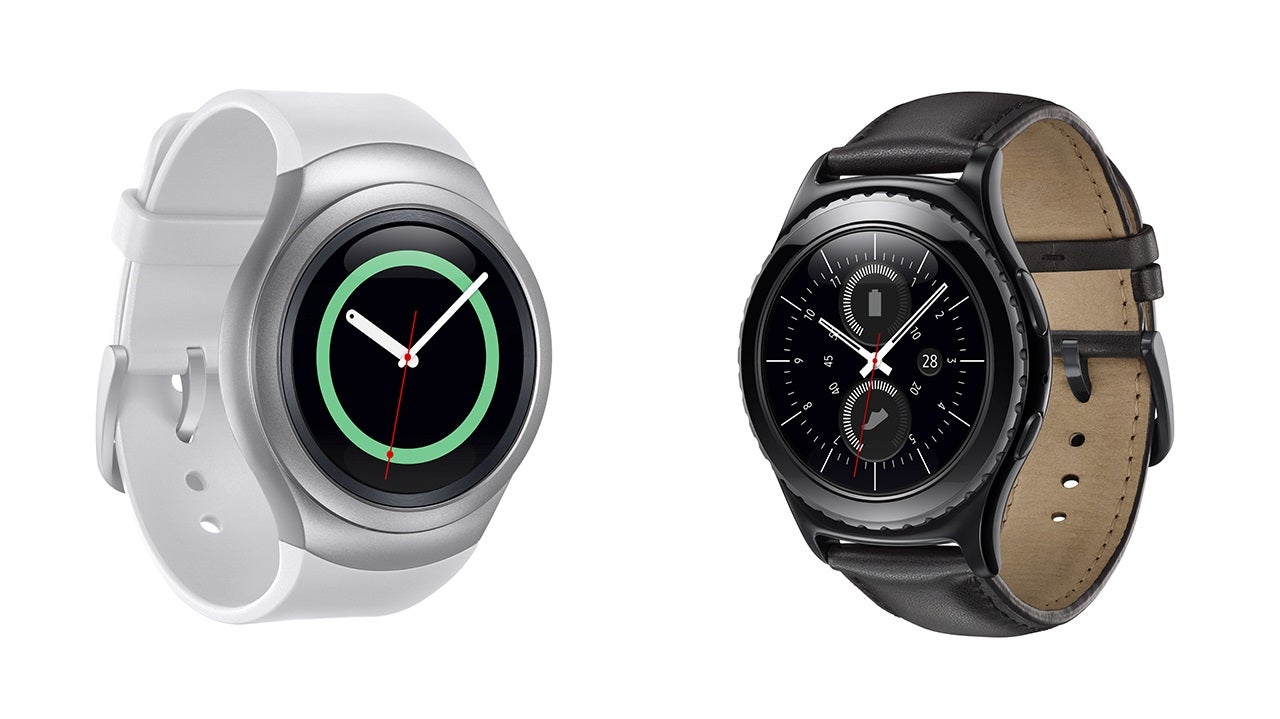 After a
juicy teaser at its big Galaxy Note5 event
, Samsung has now officially unveiled its new series of smartwatches: enter the Samsung Gear S2 and Gear S2 Classic.
This new generation of Samsung smartwatches comes powered by Tizen rather than Android Wear, but probably the biggest highlight is the option to buy the watches in a 3G-enabled version, where you can put your own SIM card and use the watches independently from your phone.
Running Tizen with a rotating bezel and 2-3-day battery life
And yes, the rotating bezel is indeed real: just rotate it to navigate around the menus. On the right side, there are also two physical buttons - a home and back keys - that make it easier to deal with notifications.
As to the Tizen part of the equation, Samsung says that the platform does well with keeping you informed about texts, calendars, emails, breaking news, and fitness goals, while the 3G version of the watch can make and take regular voice calls. It is also true, however, that Tizen is a much smaller ecosystem with much less watchfaces and third-party apps, when compared to Android Wear (but Samsung says it's working on expanding it).
Good news is that the new Gear S2 features full support for Samsung Pay, which should go live in the coming months and promises compatibility with almost all current paying terminals with no special hardware required.
Samsung Pay support is on board
The best practical part of the Samsung Gear S2 family, however, might be their extended battery life: Samsung says typical usage will range between two to three days (depending on your usage), so you won't need to go to the charger every single night.




Here are the rest of the specs highlights for the Gear S2 family:



Display: 1.2", Circular Super AMOLED, 360x360, 302ppi
Processor: Dual-core, 1.0GHz
Storage: 4GB Internal Memory / RAM: 512MB
IP68 Certified Dust and Water Resistant
Connectivity: Wi-Fi 802.11 b/g/n, Bluetooth 4.1, NFC
2-3 days of battery life
Samsung Gear S2 Classic

The Gear S2 Classic comes in black with a design that mimics that of a traditional watch, and that alone scores extra style points in our book. We also like the fact that the rotating bezel is ridged for a nice tactile feel. The watch is also fairly lightweight at just 1.48oz (42g) and measures 11.4mm thick.






Samsung Gear S2
The Gear S2 is definitely the more futuristic looking one of the two: it's got an all metal sci-fi styling. It is a bit heavier than the S2 Classic, measuring 1.66oz (47g), while the thickness is the same at 11.4mm.
Gear S2 3G version: the independent smartwatch is here
The Gear S2 family will also be available in a fully independent 3G versions, where you put a separate SIM card. This will allow you to use mobile data, as well as make and take calls without the need to have your phone nearby. The 3G version of the watches features a 300mAh battery (while the regular ones sport a 250mAh one), required because of the extra strain that comes with always-on connectivity. This makes the watches slightly heavier and thicker: the S2 3G weighs 1.8oz (51g) and measures 13.4mm thick.
Available in the US on all major carriers
The new family of Gear S2 smartwatches will be available on all four major US carriers - Verizon Wireless, AT&T, Sprint and T-Mobile - in the near future for a yet undisclosed price.
source: Samsung