Samsung Galaxy S9+ wins "Best New Connected Device" award at MWC 2018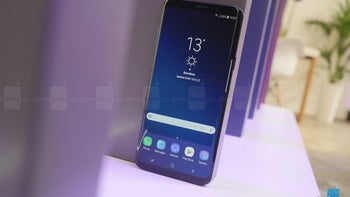 Samsung has just announced that one of its best smartphones ever made, the
Galaxy S9+
has been awarded the "Best New Connected Device" title at the annual Global Mobile Awards (GLOMO Awards). In fact, the smartphone received more than 30 awards at Mobile World Congress (MWC) 2018 thanks to its stunning design, advanced camera features, and overall performance.
Aside from the
Galaxy S9+
, other Samsung products that were recognized at MWC 2018 for their innovative technologies include Samsung Pay, Gear VR with Controller and Samsung DeX. Each of these devices has been praised at the GLOMO and received various awards.
One of the few major handset makers that unveiled its flagship at Mobile World Congress this year, Samsung expects its
Galaxy S9 and S9+
smartphones to sell better than the predecessors.
Our review units have just arrived, so expect full reviews for both flagships in the not so distant future. Regardless of our findings, it appears that we already have a winner – the
Galaxy S9+
, which called dibs on one of the first major awards of the year.