Samsung Galaxy S8 and S8+ Q&A: Your questions answered
36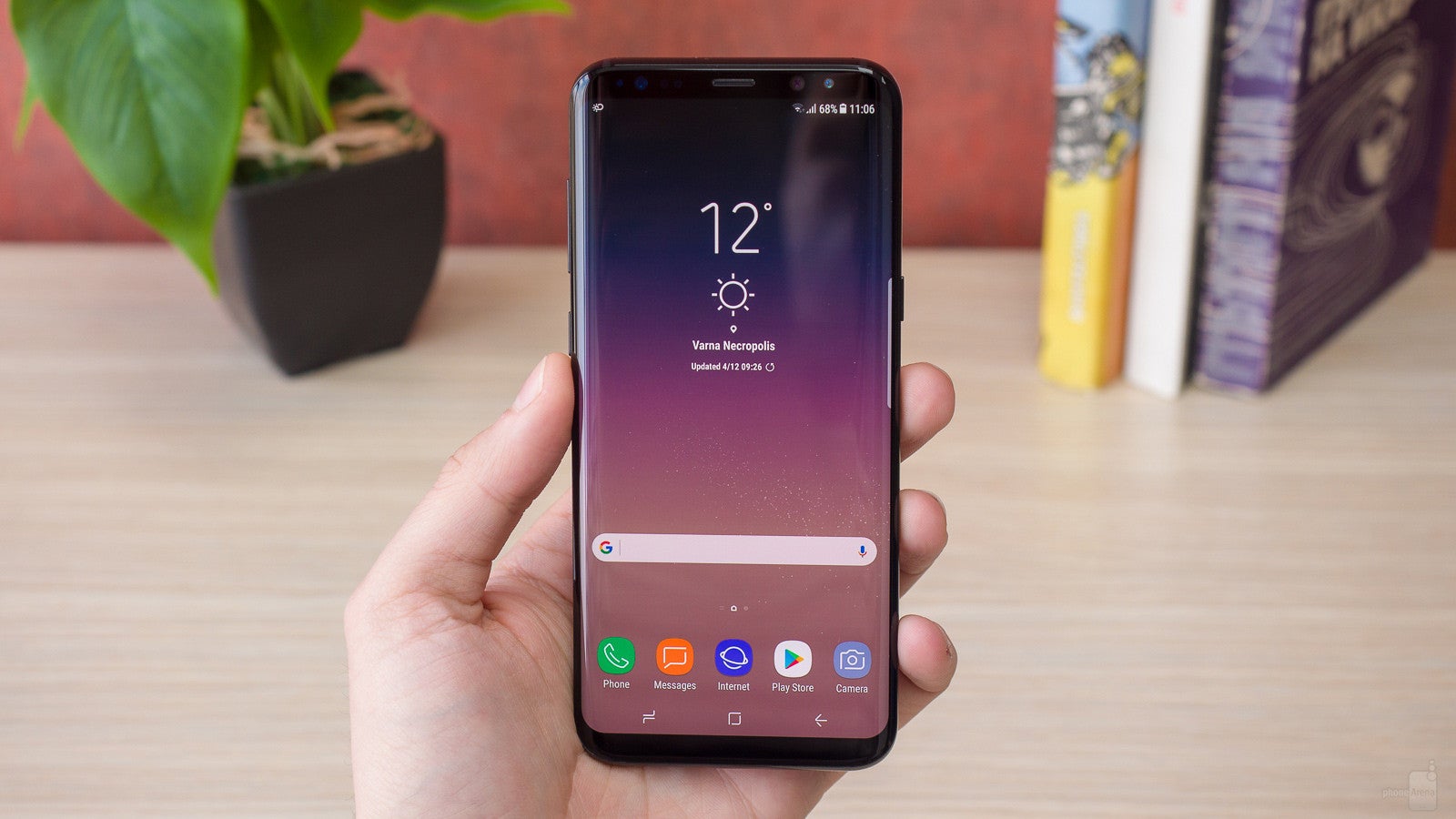 A couple of days ago we let you ask us anything regarding the Galaxy S8 and S8+, the two hot new devices on the Android scene that really have the potential to disturb the waters. You asked lots of questions, but now it's time to provide answers to these questions. We've got lots to talk about, so let's just jump right into it without much ado!
jeanriver
:
"It looks like you guys also have defective unit with the red tint on the amoled screen issue. Am I right?"
PA
: No, you are not.
submar
:
"Can users change the icons of the navbar?"
PA
: Without root, your options are pretty limited. You can try something like
NavBar Apps
, which lets you put a custom background below the navigation keys.
adi90
: "
Why are you not comparing camera of s8/s8+ with pixel?
"
MindoSoul
:
"Can all apps be viewed in full screen mode? Can the navigation bar be auto hidden either by an option in the settings menu or by using an adb command line " adb shell settings ...?"
PA
: The navigation bar goes away with most apps and games, though there are some are incompatible with this mode. You can technically hide the navigation bar for a truly immersive with the help of an app, though this one will most likely require root.
NewroticSlob
:
"What case will you be choosing to protect the phone?"
PA
: Sheesh, that's a tough one. We haven't made up our collective mind yet, but we have tons of options - here are some neat
Galaxy S8 cases.
avalon2195
:
"Does the curved screen gets in the way of watching video? I've seen some pretty bad warping and light reflection on some youtube reviews, but no one had any videos with subtitles. Will subtitles get warped on the edge screen?Can users add additional keys to navigation bar? Something like LG's toggle notification shade button would be useful on a screen that tall."
PA
: We wouldn't say the curves get in the way that much. True, reflections might slightly ruin the cinematic experience in certain conditions, but we wouldn't call it deal-breaking at all. As far as subtitles go, you are pretty unlikely to run into any problems with these getting skewed or even cropped out - both Netflix and YouTube use dynamically-generated subtitles that remain at a fixed position on the display no matter if the video content is letterboxed or cropped to fit in the display. However, if you're watching a video or a movie with hard-coded subtitles you might experience some problems, depending on how low these are positioned.
No, users can't add additional buttons on the navigation bar at this point.
ProudGoooner
:
"I already have an S7 edge and it has an amazing on screen time and battery life in general so how does all that compare with the S8+ seeing the last one has a bigger screen and a slightly smaller battery. Thank you..."
PA
: In our experience, the Galaxy S8+ matches the battery endurance of the Galaxy S7 edge and then adds some. We'd attribute that to the Snapdragon 835. You probably won't be awed by the battery life of the Galaxy S8+ coming from the edge.
trojan_horse
:
"How does the audio quality (headphone and loudspeaker) of the Galaxy S8 fair in comparison to it's predecessor, the Galaxy S7? Is it now better than ever or even worse than before?"
PA
: Not at all surprising, the Galaxy S8's speakers packs a louder punch and sounds better than the Galaxy S7, subjectively speaking. The bundled AKG earbuds are a mixed bag, though they will most likely perform infinitely better than any non-brand buds you can use with your Galaxy S8.
Karriope
:
"We still don't have a night mode/dark/black UI mode, do we?"
PA
: Ah, the glorious days of pre-Marshmallow TouchWiz when Samsung used a dark interface mode by default, you are gravely missed...!
Phantom1031
:
"PA,I just saw your unboxing video and saw there that when screen was off, PA reviewer turned it on by pressing bottom of screen(home button) to wake up the screen on, is it like this or my mistake?"
PA
: You're not mistaken. You can wake up your phone by hard-pressing the portion of the display where the home button normally resides, even if the phone is asleep.
tarox
: Question: Why are phonearenas battery tests soo far off from actual tests on video like in this one:https://www.youtube.com/watch?v=yMC_zo_Ge3w&t=637s. S8+ was at 39% when the iphone 7 plus died. Totally curious!
PA
: Lots of flags in this "actual" test video you posted. This battery test is irrelevant because the two phones were not set at the same brightness level (refer to 1:13 in the video), they were maxed out, and that's a big no-no in battery tests. The maximum brightness of the iPhone 7 Plus is superior to the maximum brightness of the Galaxy S8+, so it's a no-brainer the iPhone would die first.
jchebly
:
"How would you rate the new touchwiz interface knowing that it always used to slow Samsung phones (heavy UI, duplicated applications...)."
PA
: Visually, the new Samsung Experience user interface has gone a long way since the TouchWiz days of old, and looks excellent! As far as performance goes, we'd give it an 8 out of 10, since there's still room for further improvement, especially in terms of performance.
boinero
:
"My question goes like this, why would iPhonearena give S8 9.0 knowing fully well is 2x better than iphone 7 plus and future iphone 8? which u guys gave 9.3, tell me, where is iphone 7 better than S8, which area please, i seriously need my answer ASAP?"
PA
: Performance. Not only is the Samsung UX heavier than iOS, it's also not organically fused with the underlying operating system kernel, so the raw horse power of the Snapdragon 835 doesn't automatically translate into superior real-life performance. The Galaxy S8 falls behind the iPhone 7 in some demanding graphics tasks.
AmashAziz
:
"How much does the S8 throttle (with Exynos processor) during 15-20 minutes playing heavy games, such as CSR Racing 2, Modern Combat 5, etc. Do such a test and show the results."
PA
: It doesn't throttle much, but it fails to hit that coveted 60fps sweet spot in certain games. FYI, we tested NOVA, Heroes of Order and Chaos, and Asphalt Xtreme on our Galaxy S8, but simply couldn't reach 60fps, which is a bit disappointing. Gamers should probably look elsewhere.
BradyCrack
: "
Do you guys think that a redesign and an updated SOC is truly worth the upgrade? If you're a first-time buyer it's a no-brainer. But if you're considering upgrading from the S7, is it truly worth the money?"
PA
: Sure. Apple has been getting away with less than that for years.
sonisoe
:
"is there a setting where you can bring-down the notification panel by swiping your thumb/finger from the middle of the screen so your thumb doesnt have to stretch to the top of the screen?"
PA
: There is, though we'd argue reaching out to the fingerprint sensor is as inconvenient as using a second hand to swipe down the notification shade as intended.
AElShashawy
: "
Why SAMSUNG wants to print the 'Duos' on their smartphones ?! We hate it ! And it might be deal breaker for me, because the first reason I'll buy S8 is it's design and I don't like this word at all.?"
PA:
For one, we hope this won't be the case this year...
sissy246
:
"Ask anything ok, what did you take your pictures with in this article?"
PA
: Maliciously complying — a Panasonic Lumix DMC-GH4 coupled with an Olympus M. Zuiko Digital ED 12-40mm f/2.8 PRO lens.
ma
tix73:
"Which version of S8 are you holding in the picture? S8 or S8+?"
PA
: Both, actually! Here are the two phones side by side, held by one and the same guy: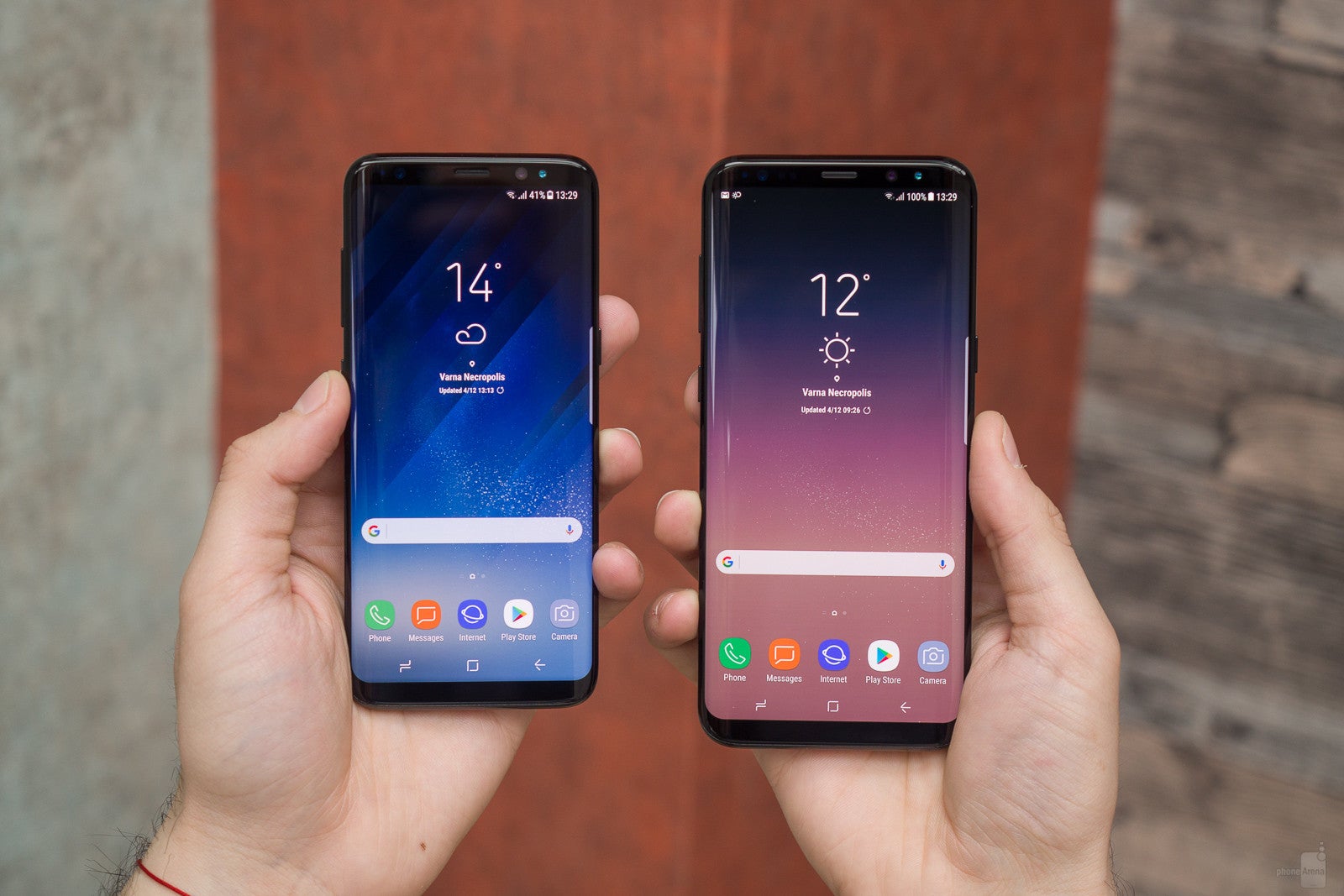 Galaxy S8 (left) vs Galaxy S8+ (right)
pmanish88
:
"i have note 4 do u think that i have to upgrade to S8 or S8+ or i have to wait till note 8 or Iphone 8 announced ?"
PA
: Honestly, you've held onto that Galaxy Note 4 for so long, you can probably use it for half a year more and see what Samsung's prepping for Note fans. Judging by the Galaxy S8and S8 Plus, the Note 8 will probably be another excellent device that will definitely check all of your boxes.
supermathan
:
"How are the performance and touch latency compared to Pixel XL?"


Thanks for participating!