Samsung Galaxy S7 edge display failing for many due to pink line of death issue
52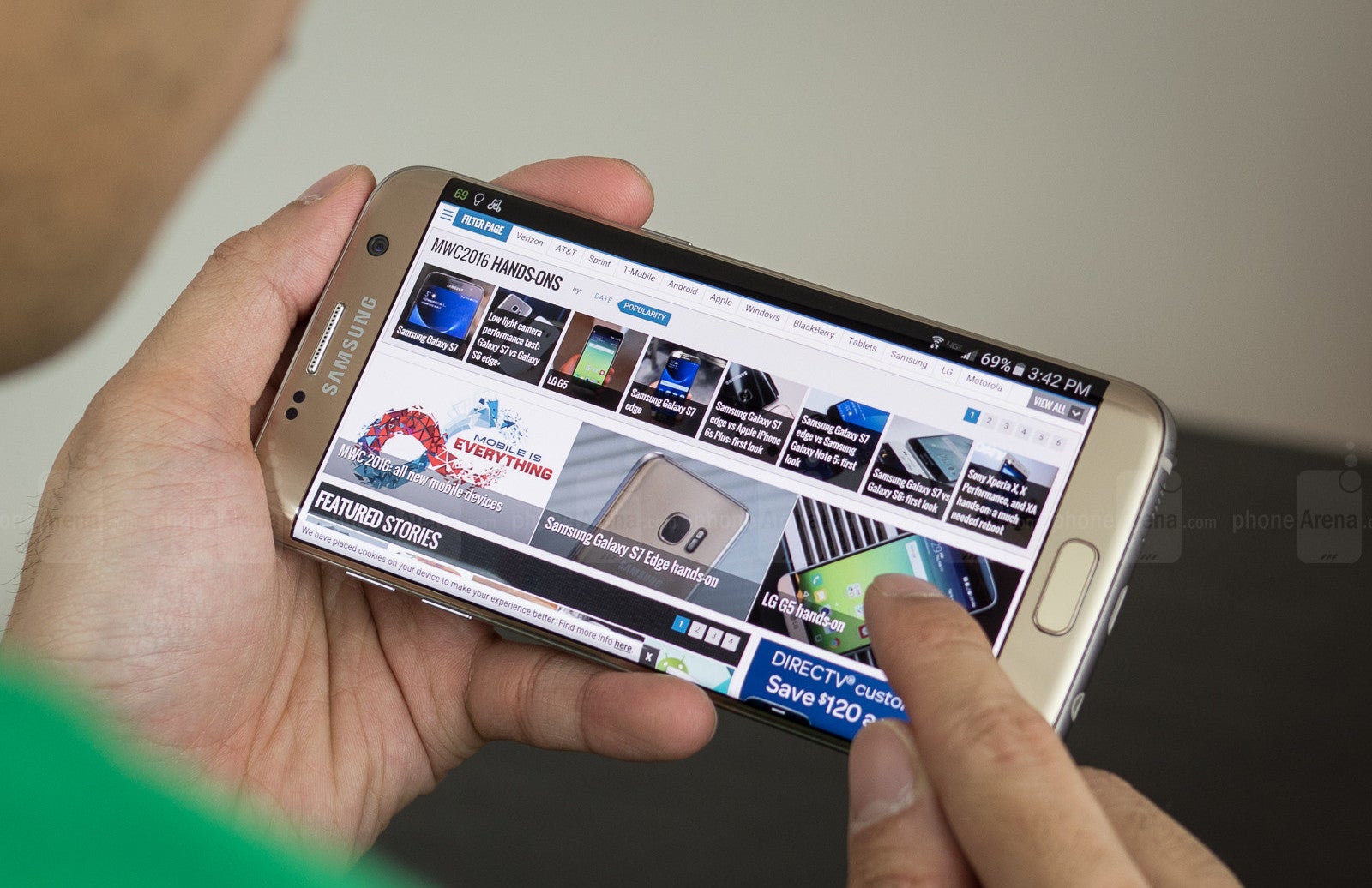 It's not over until the fat lady sings, a saying that seems to apply perfectly to Samsung. The South Korean company recently took the blame for the Galaxy Note 7 fiasco, but the nightmare doesn't end with the
yesterday's press conference
.
A weird issue that hasn't made headlines yet is plaguing another major Samsung smartphone, the
Galaxy S7 edge
. The company hasn't yet admitted that this is a widespread problem, so we only have users' reports to confirm the issue is real.
Apparently, many
Samsung Galaxy S7 edge
complain about a vertical pink line that appears on their phones' displays. The first reports date from last summer, so this doesn't seem to be a new problem for Galaxy S7 edge owners.
We believe this is a widespread issue since it's been reported by owners over the world. There are dozen of threads on carrier forums about the pink line issue. Several carriers around the world have already acknowledge the problem and have started to replace the
Galaxy S7 edge
for some owners, but only if they are still covered by warranty.
Users have taken to forums on AT&T, Verizon, O2 UK, Telstra (Australia), Vodafone (Germany and the Netherlands) and many other carrier websites to highlight the problem. A huge thread related to the pink line issue is available on Samsung's official site as well, but also on Reddit.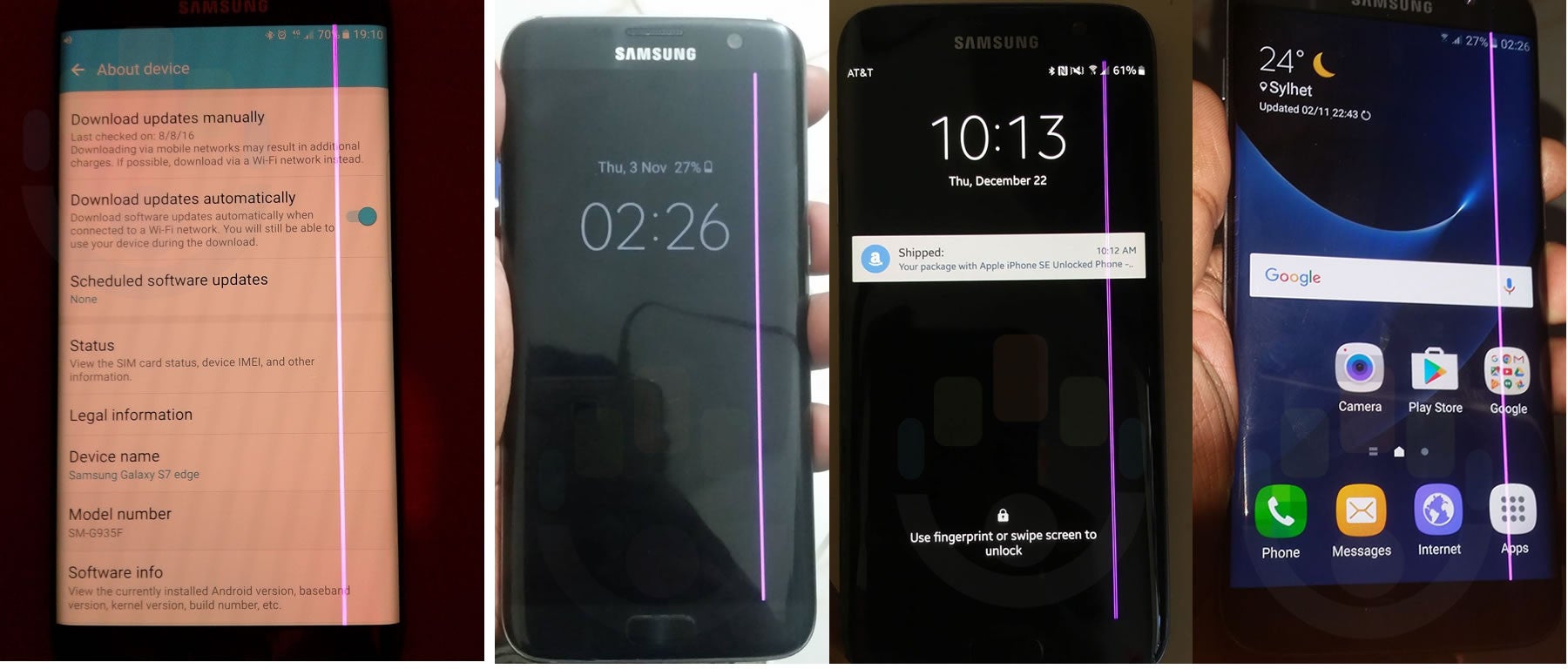 Samsung Galaxy S7 edge units affected by the pink line of death issue
As far as the issue goes, it can't be fixed by software means, so it's most likely a hardware problem. Some found a few workarounds that would temporarily address the issue, but it's not permanent.
If you've been affected by the pink line issue, you could try to reset the display in the service menu by dialing
*#0*#
and tapping on the Red, Green and Blue colors. It might not work the first time, so you might want to try again a couple of times.
You could also try to press on the top of the display, near the
Samsung logo
. Some users report that doing this made the vertical pink line on their screen temporarily disappear.
The vertical pink line issue seems to be just the first phase for a much bigger problem, as some
Galaxy S7 edge
users reported that the display eventually turns black after a while.
Samsung hasn't commented on the matter, but officials on the company's forum recommend those affected to send their smartphones for evaluation.
Recommended Stories