Samsung stops Android 8.0 Oreo rollout for the international Galaxy S7
13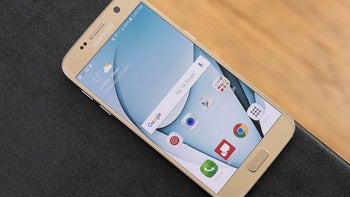 Everyone was happy that
Samsung has finally kicked off the rollout of Android 8.0 Oreo
for
Galaxy S7
and
S7 edge
. Unfortunately, it appears that it didn't last too long. So, if you did not receive the update yet, chances are you won't get it anytime soon.
Apparently, the South Korean company has decided to put the Android Oreo rollout on hold until it fixes some of the issues that many Galaxy S7 owners reported soon after the update went live. An official statement has already been issued by Samsung, which confirms the deployment of the update has been put on hold.
However, it appears that the reboot issues only affect the international
Galaxy S7
variants, so if you're located in the United States, theoretically, you should still be eligible for the Oreo update.
Following a limited number of cases where Galaxy S7 devices have rebooted unexpectedly with the Android 8.0 Oreo, we have temporarily stopped the rollout of the update. We are investigating the issue internally to ensure that the impact to the affected devices is minimized and the rollout of the update can resume as quickly as possible.
In case you already updated to Android 8.0 Oreo and your
Galaxy S7
is affected by the reboot issues mentioned by Samsung, then you should visit a local Support Centre or simply do a factory data reset using the Recovery Mode.