Samsung Galaxy S5 and Note 4 might swap the signature AMOLED display tech for PLS-LCD panels
40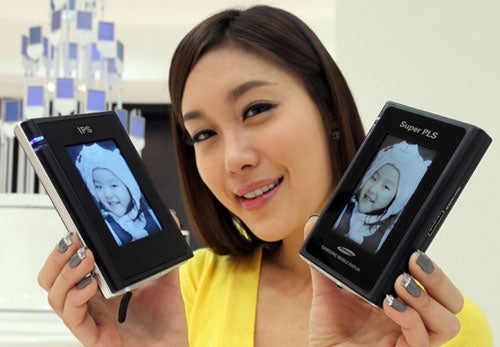 Samsung is reportedly considering a switch from the signature AMOLED display panels it uses for its flagship handsets and phablets, to
PLS-LCD ones
. The move would free up to 20% of a phone's cost structure, with likely negligible difference for the end user in terms of screen quality.
Korean media is reporting that Samsung is evaluating this shift on account of the downward price pressure from rising Chinese stars such as Oppo, Xiaomi and Vivo, not to mention the more established Huawei and Lenovo, which are selling top-notch handsets at rock-bottom prices now, quickly commoditizing the Android smartphone business, which is Samsung's bread and butter.
There have been a couple of rumors already about Samsung presenting a premium F series smartphone line next year, that will include top-shelf specs and design, for a charge. That might end up to be the AMOLED display safe harbor, while the regular Galaxy line switches to PLS-LCD. The plane-to-line-switching LCDs are Samsung's invention, too, and provide higher brightness with lower power consumption and reduced costs to produce compared to conventional IPS-LCD displays, not to mention the ability to give enough yield if Samsung is indeed
planning 2K 2560x1440 pixel displays for its Galaxy S5 and Note 4 flagships
next year.