Samsung Galaxy S5, Samsung Galaxy S4 both receive unofficial AOSP-based Android 5.0 Lollipop builds!
19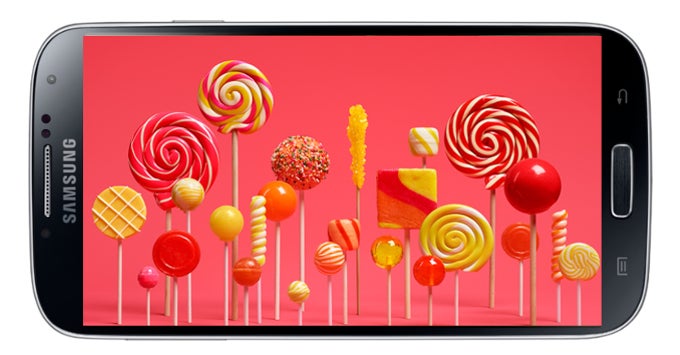 One cannot simply disregard the popularity of Samsung's flagship smartphone line. They usually sell in millions, and the latest representatives of the family (the
Samsung Galaxy S5
and the
Samsung Galaxy S4
) were no different - you can find these handsets in quite many pockets around the world. Thus, it's more than normal that these devices have large developer bases backing them up. And, normally, that's a good thing.
Those who own either the Galaxy S5 or the Galaxy S4 (or why not both?) and have eyeing Android 5.0 Lollipop with pure and untainted pleasure will probably release a brief cry of joy when they find out that the first custom Lollipop firmwares of the sweety OS are already available for their devices - we are talking about several Galaxy S5 variants (SM-G900I, SM-G0900F, and SM-G900M) and the Qualcomm version of the Galaxy S4 (GT-I9505). The whole courtesy for this goes to the developers at XDA, who have been working hard of late.
We've already seen Samsung's take on
Lollipop for the Galaxy S5
and the
Galaxy S4 in a couple of exclusive previews
, but we'll have to wait for these a little longer. Meanwhile, the Google Play Edition of the Galaxy S4 will most probably be among the first Samsung devices to receive a fully working Android 5.0 build.
These early unofficial firmwares for both devices are based both on AOSP and an alpha CyanogenMod 12 build, mind you. Naturally, these come with a hefty amount of bugs and a number of fundamental features are not working at the time of writing. This exact Android 5.0 Lollipop build for the Galaxy S5 is a tad more stable, as only the camera and NFC are not working; in the meantime, the older S4 warrior is currently suffering from non-functional external storage, GPS, IR blaster, NFC, RIL, and sound - it goes without saying that these flaws deem the builds non-compliant for daily drivers (at the moment, that is).
Samsung Galaxy S4 running unofficial CyanogenMod 12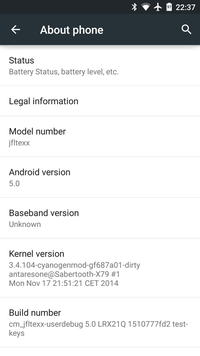 source: XDA (
1
), (
2
)