Official Samsung Galaxy S10 screen protectors now available to buy in the US (they're cheaper than expected)
8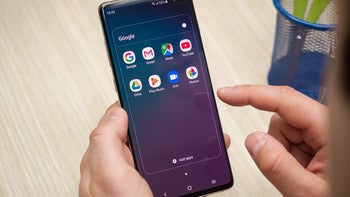 Last month, when Samsung announced the Galaxy S10 smartphone series, it said that all S10 models would be released
with pre-installed screen protectors
. And, sure enough, when the new phones hit shelves earlier this month, they did come with screen protectors on. Made by Samsung itself, these official screen covers are specially designed to ensure the proper functioning of the S10's touchscreen display, including the Ultrasonic Fingerprint Sensor that's hidden behind it (only on the S10 and S10+ models, but not on the cheaper S10e, which features a traditional fingerprint scanner).
Since any screen protector is bound to be scratched and damaged at some point, Samsung has now started selling replacement protectors for the entire Galaxy S10 family. Initially, Samsung said that a replacement screen protector would cost $29.99, but the actual price per unit is considerably lower. Regardless of what Galaxy S10 model you own, a pack of two replacement screen protectors for it currently costs $19.99. At the moment, it looks like these particulars screen protectors can be bought only from Samsung -
here (S10e)
,
here (S10)
, and
here (S10+)
. Free shipping within the US is available.
An official Samsung Galaxy S10 screen protector pack includes not just two film screen protectors, but also a microfiber cloth, dust removal stickers, and a bubble-removing squeegee (to help with a smooth application) - all seen in the image below. While every Galaxy S10 model features a Gorilla Glass 6 or Gorilla Glass 5 screen that does not scratch or break easily, it's advisable to have a screen protector installed on your S10 at all times for extra security. Needless to say, it's far simpler and less costly to remove and replace a damaged protector instead of the whole screen if this gets broken.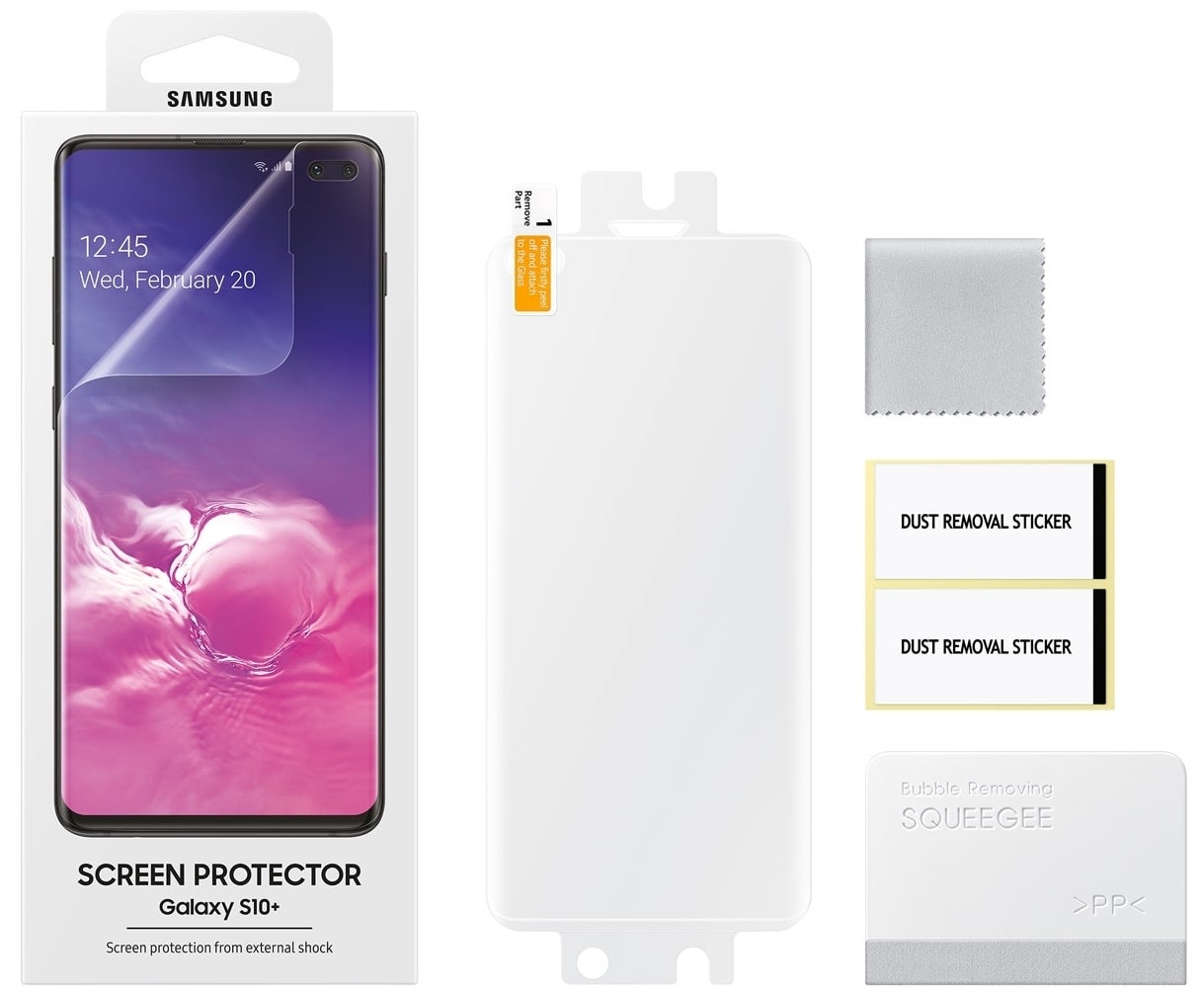 In case you think that $19.99 is a lot to pay for Samsung's own screen protectors, you may be able to find cheaper protectors - made by third-party manufacturers - via Amazon and other retailers. However, Samsung does not guarantee that the Ultrasonic Fingerprint Sensor of the S10 and S10+ will work properly with those. If you own an S10e, though, you don't have to worry about that - as already mentioned, this Galaxy model doesn't have an in-display sensor, instead coming with a regular fingerprint scanner that's embedded on the right side of the device. In other words, in the case of the Galaxy S10e, it's probably okay to get a third-party screen protector if you find a cheap one that has good reviews.
The Galaxy S10 is reportedly outselling the S9
Besides the S10e, S10, and S10+ that are already on the market, Samsung's latest flagship smartphone family also includes the
Galaxy S10 5G
. This should be available to buy in the coming months, possibly for
prices starting at around $1,200
. Similar to the S10 and S10+, the Galaxy S10 5G features an in-display fingerprint sensor, so we're certain that Samsung will have official screen protectors for it, too (one likely pre-installed, and others sold separately). The massive 6.7-inch display of the S10 5G - the largest in a Galaxy S phone ever - definitely needs all the extra protection that it can get, so keeping a screen cover on it is pretty much a must.