The largest Galaxy S10 model may boast a 16-megapixel wide-angle camera
13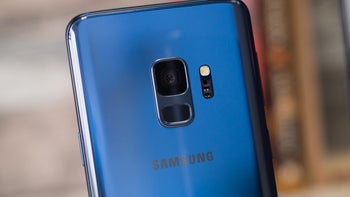 Following the release of the
Huawei P20 Pro
earlier this year, recent reports revealed Samsung would adopt a similar strategy by including a
new triple camera setup
on its largest Galaxy S10 model next year. Despite this revelation, no details regarding the actual sensors were listed. But today, thanks to a newly-released report, this all changes.
Although the largest smartphone is expected to go on sale under the Galaxy S10 Plus name, Samsung is currently developing the model under the codename "Beyond2." This device, according to the source, will stick with a main 12-megapixel camera that will retain the same variable-aperture characteristics that were debuted on the
Galaxy S9 line
earlier this year, thus allowing users to switch between the f/1.5 and f/2.4 apertures depending on the lighting conditions.
Now, in addition to this, it's claimed that Samsung may take a leaf out of LG's book by coupling the main sensor with a new 16-megapixel wide-angle camera (123 °) that itself boasts a f/1.9 aperture. Moreover, as is common with these sensors, the report confirms
Samsung
doesn't plan to include support for autofocus or optical image stabilization with this sensor. As an added note, the telephoto lens that Samsung has made use of in recent years is expected to make a return once again in the form of a 13-megapixel sensor that boasts an aperture of f/2.4. Presently, though, it's unclear what level of optical zoom the camera will be capable of achieving.
In terms of the other two smaller models that are codenamed "Beyond0" and "Beyond1,"
recent information
has revealed that they will ship with a dual-camera setup, something that is backed up by this report. Unlike Samsung's most recent flagships, though, it's claimed Samsung will equip them with a secondary wide-angle lens, thus reserving the telephoto camera for the more premium device.
Considering Samsung's next flagship series isn't expected to make its debut
until February 2019
, it's worth taking these details with a pinch of salt. After all, even if they are accurate right now, the South Korean giant could easily change its plans at any time in the near future.