Samsung's Galaxy S and Galaxy Note lines could merge next year
52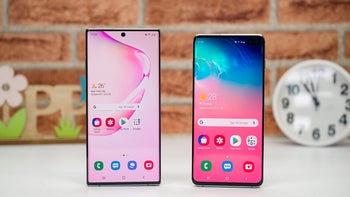 The Samsung Galaxy S10+ and Note 10+
Every year without fail, Samsung announces a range of Galaxy-S branded flagships in either February or March and a next-generation Galaxy Note (or two) at an event in August. But if a new rumor is to be believed, this practice could soon end.
The Galaxy S and Galaxy Note lineups could become one
During a press conference earlier this year for the Galaxy S10 series, Samsung openly
admitted its doubts
about the 'Galaxy S11' branding due to it being "too long" and revealed that it was unlikely next year's models would carry the name.
The company also stated that it could be a good time to "unify the brand," a comment which came just seven months after Samsung was reportedly having internal discussions about potentially
merging
the Galaxy S and Galaxy Note lines at some point in the future.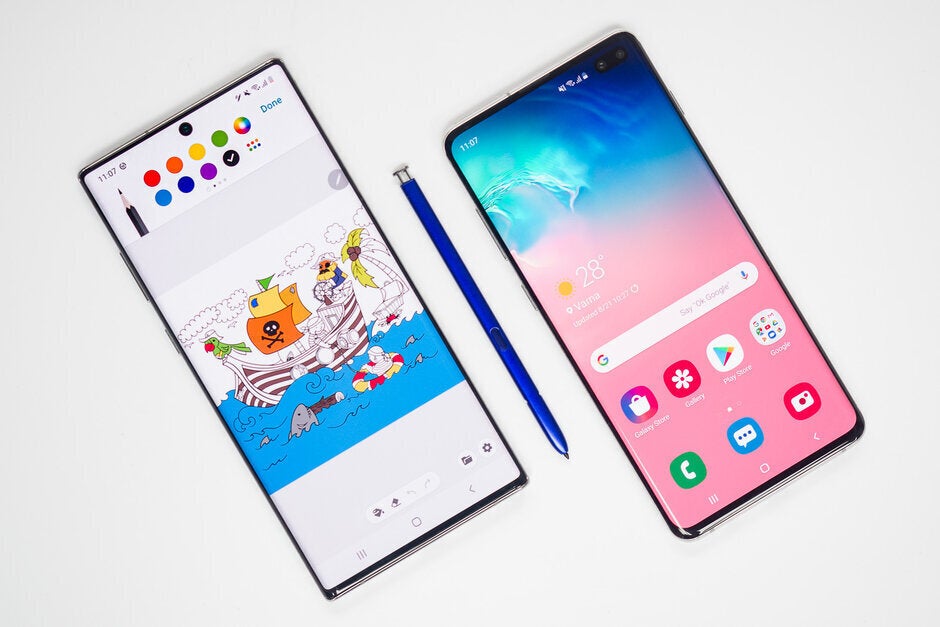 The S Pen could soon be integrated into the Galaxy S series
Now,
Evan Blass
has shared a new rumor which comes directly from a "solid source" that suggests these discussions are still ongoing. And if the company moves ahead with the plan, it could all happen as soon as next year.
How could the drastic change be implemented?
During the early years of Galaxy S and Galaxy Note there was a clear distinction between the two. However, since the arrival of the Galaxy S6 and Galaxy Note 5 lineups in 2016, the differences have been reduced and the overlap has increased noticeably. Many have even argued that recent Galaxy Note devices are simply Galaxy S models with an S Pen and it seems Samsung now recognizes this.

There's certainly no guarantee at the moment Samsung will greenlight the plans – everything's still "very fluid and tentative at this stage – but it's possible the Galaxy S series and Galaxy Note lineup could be merged into a single range of devices dubbed 'Galaxy One' that'd arrive in early 2020 in lieu of the Galaxy S11. If next year is deemed too early for the change, however, the company could always delay the change for another twelve months.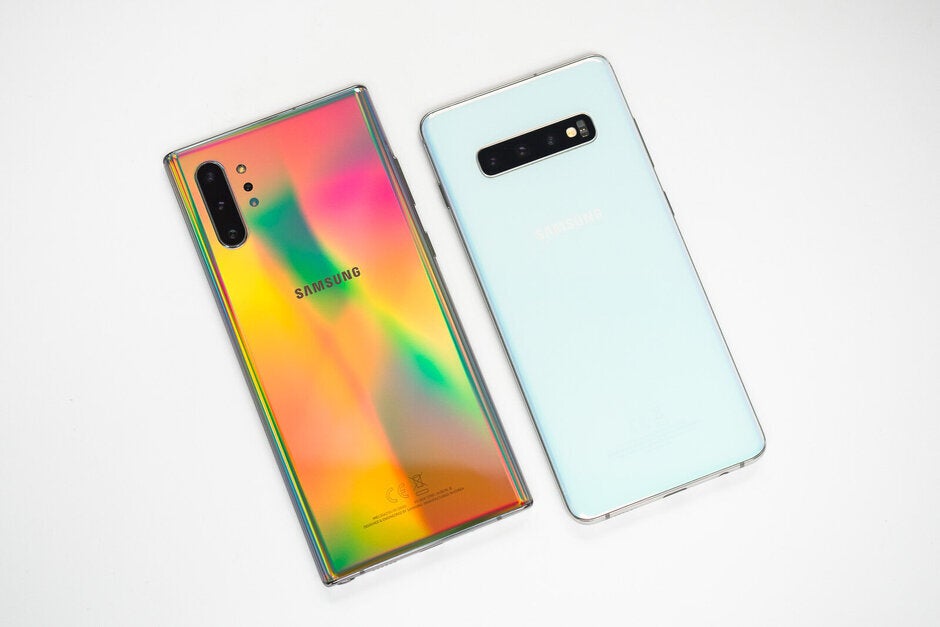 When two become (Galaxy) one
If given the go-ahead, Samsung's new lineup will essentially represent an "S-series with an S Pen." It's unclear at this stage if the stylus would be present on all models or reserved for the slightly larger, more expensive devices under the plans but, regardless, this strategy would leave a big gap in Samsung's annual launch timeline.

Samsung could replace the Galaxy Note's launch with a foldable flagship

According to the source, the hope within Samsung is to fill the launch spot vacated by the Galaxy Note series with a successor to the Galaxy Fold. This idea depends heavily on the current-gen Galaxy Fold's performance in terms of both sales and functionality and could still be scrapped, but it's undeniably a clear indicator of Samsung's vision for the future.

Per the latest information, the

second-generation Galaxy Fold

will feature a 6.7-inch flexible OLED display that boasts a small punch hole for the selfie camera and folds vertically much like the upcoming Motorola Razr rather than horizontally like the original. This particular model is expected to be thinner, more compact, and noticeably cheaper than the current-gen Galaxy Fold. It should, however, target buyers that are more interested in fashion and luxury rather than tech.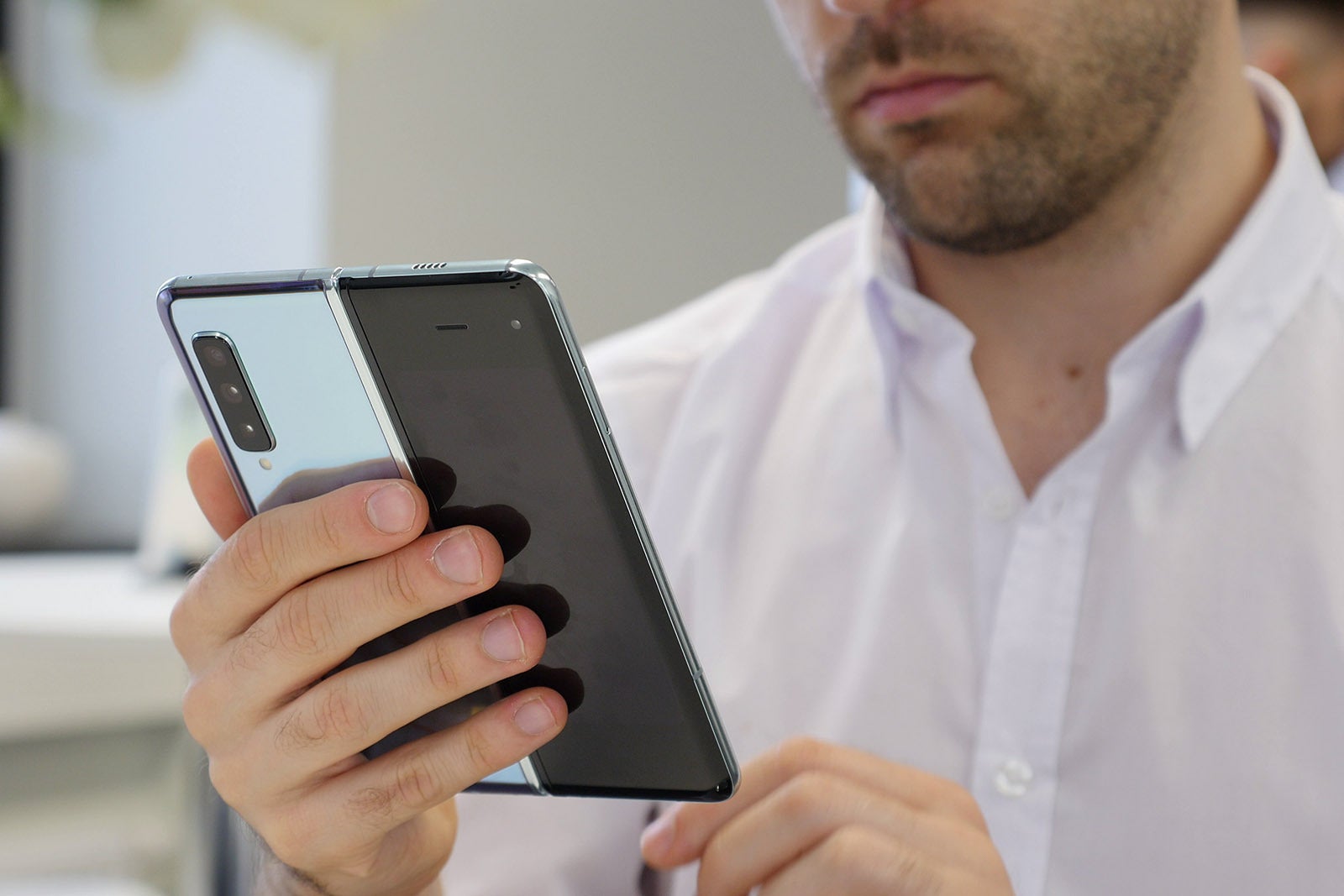 The Samsung Galaxy Fold
It's unclear if Samsung has plans for another foldable device but it could choose to create a second model that'll directly replace this year's Galaxy Fold. That way, the Seoul-based company would be able to target two groups of consumers – those looking for something smaller and those looking for a tablet-like experience that can fit into a pocket.