Next Galaxy S11 may not be S11... or a Galaxy, tips Samsung
16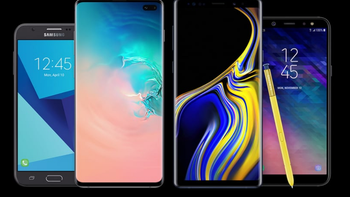 During a press event about Samsung's newly-announced Galaxy S10e, S10 and S10+, not to mention the Fold and the S10 5G, the company's Wireless Business Unit Global Marketing Group Managing Director (it's a mouthful)
expressed doubts
that the company will name its next flagship phones S11... or even a Galaxy.
The reasoning behind those doubts, as per Ms. Jeong and other Samsung officials, is the following:
I am worried about how to name the Galaxy S11 as a Galaxy S11. I have not been able to come to a conclusion yet, but I am wondering will be the most comfortable [name]. As a result, it is unlikely that Galaxy S10 will be named as the Galaxy S11...
The biggest problem is that the word 'Galaxy', 'S', and 'Eleven' are too long when the following model is named as the Galaxy S11. It is also an adventurous part to unify the brand.
All those musings are not without merit, considering that the S10 is the anniversary model that is supposed to be the culmination of Samsung's mobile efforts since the first Galaxy S. Going forward, however, Samsung worries that the brand will be diluted by ever-increasing double-digit numbers that users will perceive as incremental upgrades.
Thus, the marketing gurus at Samsung are reportedly hard at work to come up with a new naming style that will unify the phone, tablet and wearable universe of the company, and a Galaxy just might not do it.
Recommended Stories