Samsung Galaxy S Gingerbread update put on hold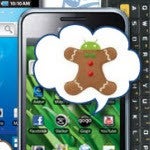 The Samsung S series of phones haveenjoyed immense popularity, but up until now users couldn't taste thefresh features of the latest Android Gingerbread. Luckily, justyesterday the update to Android 2.3 was rolled out, but shortlyafter, for no apparent reason it was put on hold by Google. VodafoneUK reported that over in Europe there are no known performanceissues, which should hopefully translate into a lift of thesuspension soon.

This however will undoubtedly take more time andadds to users' dissatisfaction with Sammy's updates. In the meantime,if you're among the lucky few who have downloaded the update, don'thesitate to let us know how it all went in the comments below! As forthe rest of us – patience is a virtue.
source: Vodafone UK via Engadget