Samsung Galaxy Note 9 vs iPhone X: blind camera comparison results
45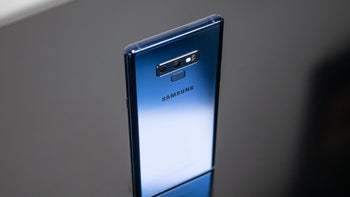 Which phone takes the better pictures: the new Samsung Galaxy Note 9 or the Apple iPhone X?
Sometimes it's hard to judge, especially if you have a preference for one brand over the other: many people are just quietly biased towards their favorite and the only way to go around this is to have a... blind camera comparison!
This is exactly what we did last week: we published photos from both phones without revealing the brand names behind the photos, so you can only judge the image quality and nothing else. So... what's the result of this experiment? And who wins the blind camera test?
The results are now in, take a look right below.
Scene 1: The Alley
< A - iPhone X
B - Note 9 >
Scene 2: A Close-up Look at a Flower
< C - Note 9
D - iPhone X >
Scene 3: Daylight Shot
< E - Note 9
F - iPhone X >
Scene 4: Nighttime shot
< G - iPhone X
H - Note 9 >
Scene 5: The Statue at Night
< I - Note 9
J - iPhone X >
Scene 6: A Selfie!
< K - Note 9
L - iPhone X >
Final Results
So... who wins when you draw the line?
The iPhone wins scene 1 and 3, while the other four scenes go to the Note 9, so we do have a winner! Samsung's Galaxy Note 9 takes this one home! What do you think now that you see the actual phones that took the pictures? Are you happy with the photos from these two?