Samsung Galaxy Note 8.0 launches in Canada
6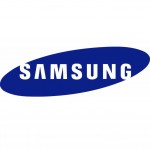 Last week, the
Samsung Galaxy Note 8.0
launched in the U.S. for $399
and now it is available in Canada. The slate can be purchased from authorized resellers in the country such as the Future Store, Staples and Best Buy. Samsung did not reveal any pricing information except to say, "
For specific pricing and details, please visit your nearest retailer
." However, word is already out that Best Buy is selling the tablet for
$429 in Canada
, which is $30 higher than the price in the U.S.
Apple iPad mini
. The latter tablet is priced as low as $329, exactly $100 less than the price of the
Galaxy Note 8
.0. But with that price savings comes a lower resolution glass. The 7.9 inch screen on the Apple tablet has a resolution of 1024 x 768 and a
pixel
density of 162ppi. The Samsung Galaxy Note 8.0 sports an 8 inch display with a resolution of 1280 x 800. This gives Sammy's tablet a slightly higher pixel density of 189ppi.
Like the other Galaxy Note tablets in the series, the device offers S Pen functionality and includes a chock full of apps designed for the pen like
Paper Artist
. This app allows you to snap a picture or import one, and draw over it using a virtual pencil or brush. The tablet also has multitasking capabilities with Multi Windows which allows you to split the screen in half and run two apps at the same time. Pop Up Play lets you watch a video and move it all around the screen so that you can use a second app while viewing a video and Smart Stay uses the front-facing camera to make sure that your eyes are still on the screen. Once you've fallen asleep and your eyes are shut, the device goes to sleep as well.
Check out our review of the Samsung Galaxy Note 8.0 by clicking on
this link
.
source: SamsungCanada via
AndroidAuthority
MISSISSAUGA, ON, April 19, 2013 /CNW/ – Samsung Canada today announced the availability of the highly anticipated Samsung GALAXY Note 8.0. Small and lightweight, the GALAXY Note 8.0 brings a new era of intelligent Note technology to the mid-size tablet category. The compact one-hand-grip screen features an unrivalled multimedia performance and redefines the way users read, watch, play, listen, create and connect with family and friends.
"We are very excited that Canadians can now experience the Samsung GALAXY Note 8.0 – the perfect tool for multi-tasking on the go," said Paul Brannen, Vice President, Enterprise Business Group, Samsung Canada. "Due to the convenience and mobility, the demand for Android-based tablets continues to grow and Samsung is proud to continue to lead this charge with the announcement of the GALAXY Note 8.0."
Increase your productivity
Loaded with exciting new apps and updated features, the GALAXY Note 8.0 is designed for productivity.
Search, stream and game faster with the powerful quad core processor and 2GB of RAM.
Become a multi-tasking dynamo with the Multi Window feature, which lets you run two apps on the same screen, at the same time.
Bring your ideas to life with the innovative S Pen, which allows you to handwrite on your tablet. It also features Air View (take a peek at any file just by hovering over it), Easy Clip (allows you clip out your favourite images with precision) and Quick Command (helps you easily find what you're looking for).
Do more on the go
With its compact 8″ design and a suite of exciting preloaded content and services, the Note 8.0 is the full creative arsenal that is small and lightweight enough to keep with you on the go.
Master your 'to do' list with Awesome Note an integrated application available on an Android tablet for the first time. This application offers unlimited note-taking uses including Memo, Diary and Must-remember lists. Additionally, the S Note templates and the S Planner feature help manage everyday tasks, including meeting notes, to-do lists and even personal diary entries.
Show your artistic side with Paper Artist, which helps users reach a whole new level of artistic expression with beautiful brushes to create stunning drawings, paintings, and illustrations.
Centre of the home
Become an all-star at home with AllShare Cast, which lets users beam photos, videos and even games onto the big screen. You can also connect and share seamlessly with other Samsung devices thanks to AllShare Play.
Turn your tab into a TV remote control with the Peel Smart Remote feature.
Additional Device Features
Android Jelly Bean 4.1
8.0″ WXGA TFT screen with 1280 x 800 Resolution
1.6 GHz Quad Core Processor
2 GB RAM
S Pen
S-GPS with GLONASS
5-Megapixel Main Camera and
1.3
-Megapixel Front-Facing Camera
16 GB Internal Storage + Expandable MicroSD Card Slot (up to 64 GB)
Bluetooth® 4.0
4,600 mAh Battery
11Pin Connector, 3.5 mm Ear jack
AllShare Cast
ChatON
Readers/Game/Video/Learning Hubs
The Samsung GALAXY Note 8.0 is available beginning today through authorized national retailers, including Best Buy, Future Shop, and Staples. For specific pricing and details, please visit your nearest retailer. In addition, you can find more product information at www.samsung.com/ca/galaxynote8.
*All functionality, features, specifications and other product information provided in this document including, but not limited to, the benefits, design, pricing, components, performance, availability, and capabilities of the product are subject to change without notice or obligation.
* Android is a trademarks of Google Inc.
Tags:
CanadaSamsungSamsung Galaxy Note 8.0
Andrew Grush
WRITER
bio
Related Articles
Samsung Galaxy Note 8 aa 600 px (16) Samsung's Galaxy Note 8 expected to...
Samsung Galaxy Note 8 aa 600 px (9) Samsung Galaxy Note 8 available in...
Samsung
Galaxy Note 10
.1 Samsung Galaxy Note 10.1 coming to...
galaxy note 2 [aa] Samsung Galaxy Note 2 arrives in...
Comments
LATEST NEWS
Sony-SmartWatch-2
Why is everyone making a smartwatch?
4 minutes ago
Samsung Galaxy Note 8 aa 600 px (3)
Samsung Galaxy Note 8.0 arrives in Canada
2 hours ago
Sony logo aa (1) - 600px
Jelly Bean update in final stages of testing...
2 hours ago
htc mini htc one
HTC Mini: a glorified Bluetooth headset or the...
3 hours ago
googleglass-645x250
First Google Glass users share their experiences
5 hours ago
more
popular
Last 24 hours
googleglass-645x250First Google Glass users share their experiences
1
One TodayGive a little charity with Google's One Today app
2
Hey, no peeking! (Image credit: Peeking / Shutterstock)Should you worry about your online and mobile privacy?
3
The-Friday-Debate aaThe Friday Debate: Do you even want a smartwatch?
4
MinuumNext-gen keyboard Minuum raises over $87,000
5