These dbrand Galaxy Note 8 skins might reveal the design of Samsung's next big thing
48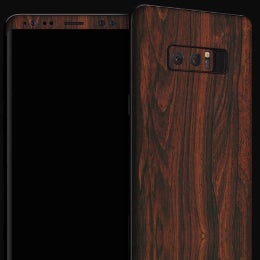 A
Samsung Galaxy Note 8
is coming soon, and, most likely, it's going to be
announced at the end of August
. Rumors have it that the handset will resemble the
Galaxy S8
to a considerable degree (dual curve screen and
thin bezels
included), though its corners should be a bit more square-ish, while its rear might host a dual camera alongside a fingerprint scanner.
Even if we're more than one month away from the day when Samsung will officially unveil the new Galaxy, dbrand, an American maker of popular custom skins for smartphones, is already accepting pre-orders for Note 8 skins. dbrand is also showing a
Galaxy Note 8
render - which looks pretty much as we'd expect (go
here
,
here
, and
here
to see some previous Note 8 images and renders).
dbrand says you should buy a skin for your (future) Samsung Galaxy Note 8 because the smartphone "is inevitably going to slip out of your hands at some point. Even if by some miracle it doesn't, you'll spend endless time wiping the fingerprints off the glass back." It makes sense for the Note 8 to have a glass back, since this is also the case with the Galaxy S8 and S8+.
Earlier this year, before Samsung officially introduced the Galaxy S8 and S8+,
dbrand announced skins
for both these phones, revealing what turned out to be their final designs. Thus, it's quite possible that what we're seeing below - thanks to dbrand - resembles the real Galaxy Note 8. Of course, for now, we can't be certain of anything, but we'd says that the probability of this being the Note 8 is pretty high. What do you think?
UPDATE:
dbrand explicitly states on its website that the images do not necessarily give an accurate preview of the Galaxy Note 8. But they could be close.
New dbrand skins for the Samsung Galaxy Note 8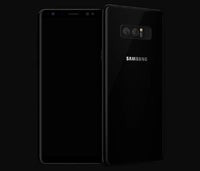 source:
dbrand
via
@dbrand
(Twitter)