Samsung Galaxy Note 8 spotted in Samsung Exynos 9 teaser?
76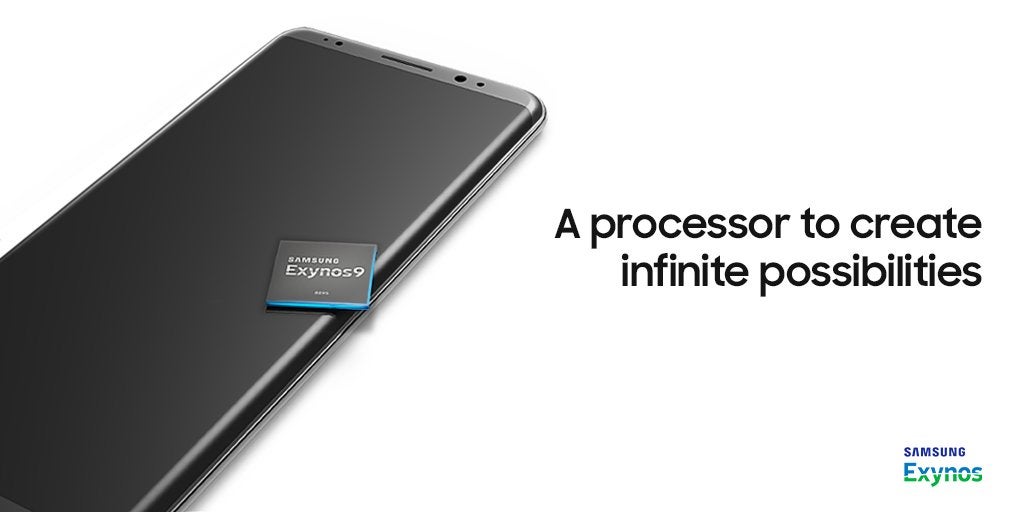 Are you sure we're meant to be looking at the processor, Samsung?
Strange things happen sometimes. Out of the blue, Samsung Exynos' Twitter account posted this teaser image marketing the Exynos series 9 mobile application processors. From a distance, the phone you are seeing on it might seem like the Galaxy S8. Maybe it's the angle, but looking at how the upper bezel is noticeably thinner, and the side bezel is basically non-existent, we can't help but think that this is the Note 8, hidden in plain sight! The
Galaxy s8
doesn't really look like this, and neither does any other phone, for that matter.
Given that the Note 8 is reportedly scheduled for an August 23 announcement, it would make sense for Samsung to be throwing around subtle hints and clues, though revealing half the front of an upcoming high-profile smartphone is quite a marketing strike. Regardless, it's nice to see Samsung has found ways to refine what's already a very alluring design.
The Galaxy Note 8 will once again feature an S-Pen smart stylus, and will also see its rear camera upgraded to a duo-cam setup. You can read more about the up-and-coming phablet and check out some concept renders in the links below.
ALSO READ