Samsung Galaxy Note 7 sales were up 25% over the Galaxy Note 5 before the recall
26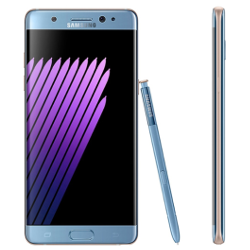 The
Samsung Galaxy Note 7
was selling like hot cakes before
the phablet was voluntarily recalled by Samsung on September 2nd
. The device was originally launched on August 15th. By August 31st,
two units had exploded
,
and the Galaxy Note 7 was on the verge of turning a huge hit into a sea of red ink for Samsung. The Samsung Galaxy S7 and Samsung Galaxy S7 edge were arguably the best Android smartphones offered in the first half of this year. The Galaxy Note 7 continued what appeared to be a strong year for Samsung. But there is talk that the official recall (which finally took place on September 15th) and exchange will cost Samsung $1.5 billion.

BayStreet Research says that prior to the voluntary recall, year-over-year sales of the Galaxy Note 7 were up 25% over sales of the Samsung Galaxy Note 5. Now, with U.S. carrier sales of the device set to resume on October 21st, the research firm sees Galaxy Note 7 sales tracking just 60% of Samsung Galaxy Note 5 revenue. Prior to the Galaxy Note 7 explosions, BayStreet's Cliff Maldonado said that he had expected the Galaxy Note 7 to do at least as well as the Galaxy S7 and Galaxy S7 edge did in the first half of the year. On a sequential basis, Samsung has sold 7.2 million smartphone units in the third quarter, down 6% on a quarter-by-quarter basis.



"This is very unfortunate for Samsung as the Note 7 was in a position to perform as well as the GS7/GS7E had in the first half of the year. We have now lowered our Note 7 forecast to ~60% of the

Samsung Galaxy Note 5

and are closely tracking how long consumer's memories are regarding this unfortunate incident. Best case, this is similar to an automobile recall and quickly forgotten with the new / replacement item viewed as safer than before. Worse case, this is remembered like the quality of Siri or Apple Maps and very difficult for consumers to forget."-Cliff Maldonado, analyst, BayStreet Research


One report says that Samsung felt that it could pick up a ton of sales from iPhone users this year by loading the Galaxy Note 7 with features like the iris scanner. Samsung based its game plan on reports, like the one from KGI Securities' super Apple analyst Ming-Chi Kuo, that predicted back in April that the iPhone 7 would not have many attractive selling points.


Samsung Galaxy Note7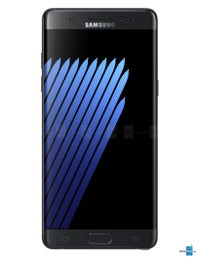 source: FierceWireless