Samsung Galaxy Note 7 explosions in China damage company's attempt to regain top spot in the country
47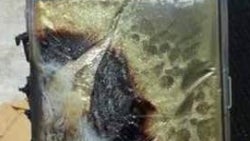 Samsung was
the top smartphone manufacturer in Chiuna during 2013
. In 2014, it gave up that title to Xiaomi, which in turn turned it over to Huawei last year. Samsung's big sellers in the country come from its Galaxy A and Galaxy J series, which cost less than the equivalent of $450 USD in China. That is about half the USD equivalent price of the Samsung Galaxy Note 7 in China. The company's once leading 21% market share is now down to 8% in the country.



Samsung was hoping to revive Chinese consumers' interest in Samsung with the Galaxy Note 7. And while most of the world had to deal with defective batteries that turned the handset into an unpredictable hand grenade, the Amperex Technology battery used in the Chinese version of the Note 7 is not fire prone, according to Sammy.

However, on Sunday and Monday images on Chinese social media showed several burnt-out Galaxy Note 7 units; users claimed that their phablet had caught on fire. As the images attracted attention in the country, Samsung stores were full of people returning their Galaxy Note 7 units.



Samsung disseminated a statement saying that internal investigation found that the burned units in China had exploded due to external heat. Since the company is apparently ruling out internal heat, which you'd see if the battery was involved, the issue with the Chinese Galaxy Note 7 is completely different than the problem that caused the explosions elsewhere.

Samsung has decided that a full recall in China is not warranted. Instead, it will call back 1,858 devices that were sold from July 20 to August 5 as "testing models." That is not enough for many in the country. According to Canalys research director Nicole Peng, Samsung could be headed toward a "trust crisis." Peng adds that "People have doubts about the Samsung brand." She sees Samsung dropping to eight place among smartphone manufacturers in the country, not moving higher until two flagship products have been successfully launched.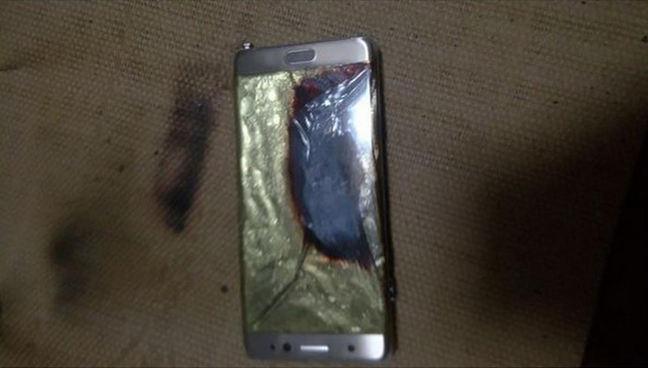 Picture of a burned out Samsung Galaxy Note 7 posted Monday on Chinese web site Baidu; Samsung blames external heating for the explosion of Galaxy Note 7 units inside China


source: Forbes