Huawei reclaims top smartphone OEM spot in China after outgrowing quarterly shipments by Xiaomi
6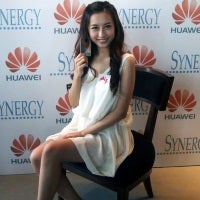 Huawei and Xiaomi in China is the equivalent of Apple and Samsung for the rest of the world — two smartphone superpowers fighting and shifting between places 1 and 2 that seem to be exclusively destined for them, while the rest of their peers are fighting for the scraps. A new shift seems to have occured between Huawei and Xiaomi, as the latter successfully reclaimed the first place from its smartphone rival after a tremendous quarter! Research company Canalys reported that Huawei is once again China's top dog, with its shipments having grown 81% year-over-year, while those of Xiaomi declined.
The agency has not disclosed specific numbers yet, but it's pretty clear who's had a better smartphone quarter. While smartphones are still a defining product for Xiaomi, the eager company is spreading itself far and wide in the consumer electronics field, its latest forays being 60-inch TVs and an electric scooter. So it seems natural that the company may have lost focus on its smartphones there for a second, and Huawei took advantage.
That aside, both companies launched plenty of new phones since the start of the year, with Xiaomi working on a proper sequel to the Xiaomi Mi 4 that sounds promising, especially with the potential of introducing Qualcomm's
brand new Snapdragon 820 chipset
before anyone else does. Such was the case in early 2015, as the
Xiaomi Mi Note Pro
debuted the Snapdragon 810 processor.
If the Mi5 is out next quarter, with the SD820 or not, it could make life much less peachy for Huawei and potentially let Xiaomi finish 2015 as China's numer one smartphone OEM. However, Huawei
might be priming a Mate 8 phablet
to counter its rival's move, so there's that! Reportedly, the phablet will feature a 6-inch Quad-HD resolution screen and would be powered by
the Kirin 950 SoC
, an up to date processor that appears to be a little faster than the Samsung Exynos 7420 and the Qualcomm Snapdragon 820 in preliminary benchmarks.
source:
Canalys
via
Android Headlines