Samsung Galaxy Note 4 hardware gap is a "necessary manufacturing feature" according to the phablet's manual
99+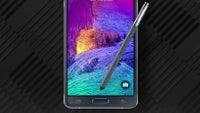 With the
Samsung Galaxy Note 4
launching today in Korea, it seems that Samsung might have an issue with the new version of its high-end phablet. Some Galaxy Note 4 units are coming with a gap between the screen and the metal trim. The space is said to be large enough to insert a business card in. However, it looks like Samsung had expected this matter to come up as it is addressed in the manual for the European version of the Galaxy Note 4.
On page 180 of the guide, under troubleshooting, it says that the gap is a "
necessary manufacturing feature
." According to the manual, friction between parts can cause the gap to widen over time. The listing seems to rule out a manufacturing error.
Still, not too many Galaxy Note 4 buyers are going to want to read about a gap that will get wider as time goes on. This looks to be just the beginning of what will no doubt turn into a media circus, especially in light of recent events with the
Apple iPhone 6 Plus
. Stay tuned.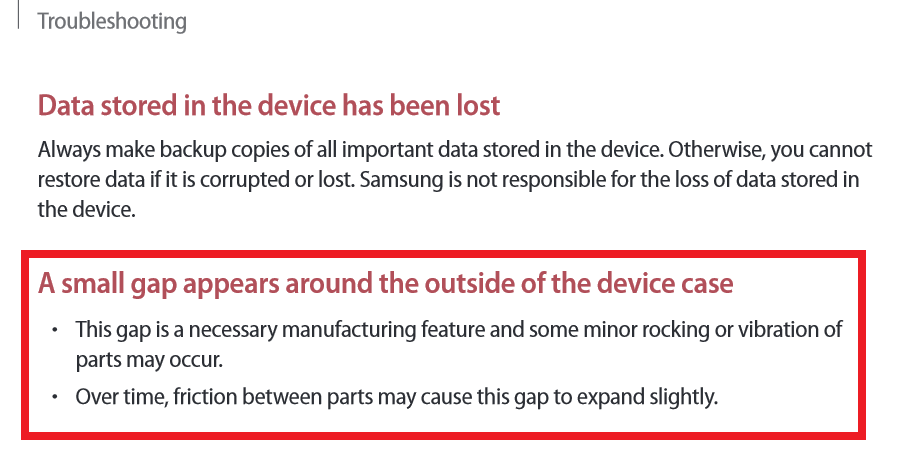 Manual for the Samsung Galaxy Note 4 says that the gap is a necessary manufacturing feature
source:
Samsung
,
GalaxyClub.nl
(
translated
) via
AndroidCentral