Samsung Galaxy Nexus to cost $289 at Costco, bonus accessory pack included
12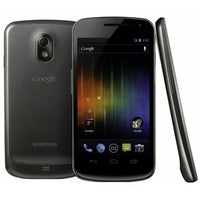 Thanks to a spy shot that was sent to us by a loyal reader, we now have more evidence to believe that
Costco will offer the Samsung Galaxy Nexus for $289 on-contract
– just the figure
previous leaks
were pointing at. What's more is that the retailer is bundling the smartphone with the so-called Costco Member Bonus Accessory Pack, yet which
accessories
the bundle will include is not quite clear.
We should also point out that the spy shot clearly states a December 9 release date for the Samsung Galaxy Nexus, but before you get too excited, keep in mind that other sources suggest otherwise. After pointing at the very same December 9 release date for a while, the
Verizon Equipment Guide
now has the smartphone listed as
"coming soon"
hinting at a possible delay. And since that update was made just yesterday, the information in the spy shot might very well be outdated. Nevertheless, December 9 is just a day away, so it won't be long until we know for sure. It wouldn't hurt holding your fingers crossed, now, would it?
Thanks goes to our anonymous tipster!