Samsung GALAXY Nexus will be $290 at Costco
31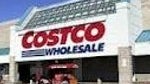 Membership warehouse retailer Costco has certainly been trying to make a name for itself in smartphone sales
by either cutting price, offering free accessories, or both
. Costoco tried this approach with the
Motorola DROID BIONIC
and now is looking to jump on the Ice Cream Sandwich bandwagon with the
Samsung GALAXY Nexus
.
A leaked screenshot of Costco's inventory system reveals that the discount membership warehouse will be selling the first Android 4.0 smartphone, the Samsung GALAXY Nexus,
for $289.99 with a signed 2-year contract
(as an unsigned copy probably wouldn't fly with the suits in Legal). Because
Verizon is the only carrier in the States that has announced its intention to offer the phone
, it is no surprise that Costco is offering the Verizon variant of the model. There has been no official launch date in the U.S. for the phone,
but November 24th seems to be a likely candidate
for the release of the device.
When Costco offered the Motorola DROID BIONIC, it threw in a number of free accessories along with a cheaper price. All we have here is a screenshot, so we don't know what Costco's intentions are with the Samsung GALAXY Nexus, but the $10 discount is a good start.
source:
AndroidCentral

Costco plans on offering the Samsung GALAXY Nexus at a discount