Samsung GALAXY Nexus battery life test suggests impressive mileage
12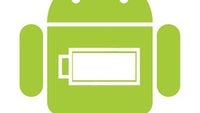 With their spacious, high-res displays, dual-core processors and 4G radios, today's Android heavyweights are an embodiment of cutting-edge technology. However, all of these goodies sure can give a smartphone's battery a good beating and drain it pretty quickly under heavy use.
LTE smartphones may be a good example of this as their LTE radios in particular are known to be pretty power-hungry, but the LTE-enabled
Samsung GALAXY Nexus
might be capable of giving you a relatively better mileage. A lucky individual who got to take Google's latest reference handset for a spin claims that
they still had the device's battery meter at 45% after more than 5 hours of heavy usage
(read: "lots of surfing"). Allegedly, the device had the display's brightness set to maximum during the test and only LTE connectivity was being used along the way.