Galaxy S10 may sport a 5G modem, as Qualcomm teams with Samsung on 7nm Snapdragon 855
10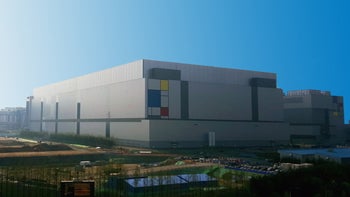 Korean media was on to something yesterday, when it reported that
Samsung will break ground
on a new foundry this week, dedicated exclusively to 7nm chips, and, lo and behold, Samsung just came out with a press release confirming it, and throwing Qualcomm into the 7nm mix, too.
Last week, Qualcomm announced the world's first 7nm chipset, its next-gen
X24
wireless modem that will be capable of pre-5G 2Gbps download speeds. At the time, we were a bit miffed where will the SoC giant cast this thing, provided there were rumors it has
turned to TSMC
for the next generation Snapdragon processors like the eventual 855 that will be in the
Galaxy S10
next year.
It turns out, however, that Qualcomm is still betting on Samsung, as its EUV lithography is much more advanced than the end-of-life optical one that TSMC will use for Apple's eventual
7nm A12
chipset in this year's iPhones. Thus, the press release about Samsung's new S3 factory says that it will be the go-to foundry for Qualcomm's 5G Snapdragon chipsets that will be soldered en masse early next year.
This can only mean that the first 855 client might very well be Samsung with the S10 puppy. As per RK Chunduru, SVP of Qualcomm's supply chain and procurement:
We are excited to lead the 5G mobile industry together with Samsung. Using 7nm LPP EUV, our new generation of Snapdragon 5G mobile chipsets will take advantage of the process improvements and advanced chip design to improve the user experience of future devices.
As to what will be the advantages of the 7nm LPP EUV process before the current 10nm LPP that is used for
Snapdragon 845 and Exynos 9810
in
Galaxy S9
? Well, how about "
up to a 40 percent increase in area efficiency with 10 percent higher performance, or up to 35 percent lower power consumption
," take your pick.