Samsung demonstrated its Exynos 5G modem behind closed doors at CES 2018
14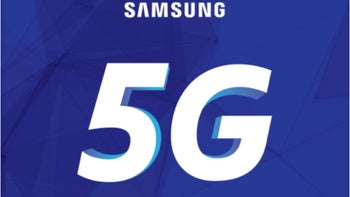 Aside from allegedly showcasing its
foldable Galaxy X prototype smartphone
behind closed doors at CES 2018, Samsung also reportedly revealed its prototype 5G modem, the Exynos 5G, which will reportedly be officially introduced later this year.
Currently, Samsung's Exynos 5 chipset covers one of the earlier 5G standards, Release 15. As per
Business Korea
, Samsung;s Exynos 5 modem works with bands below the absolute 5G spectrum minimum of 6GHz and millimeter waves (or mmWAVEs), which are rather high frequencies in the diapason between 28 and 39GHz. In theory, downlink speeds of up to 5Gbps can be achieved at the moment, which is easily 10x the speeds of contemporary LTE networks.
The Exynos 5 is also 5 times faster than the fastest breed of LTE modems available right now - the 1.2Gbps Snapdragon X20 and the 1.2Gbps Cat.18 LTE ones in the Snapdragon 845 and the Exynos 9810, respectively. Of course, the chip is also backwards-compatible with older network technologies and can also fall back to 4G LTE, 3G, and even 2G.
It seems that Samsung could be geared for a 2019 release of its 5G modems inside its Exynos chipsets, which falls in line with Qualcomm's anticipated release of its 5G modem in Snapdragon chipsets.
Samsung and Japanese carrier KDDI recently demonstrated its 5G technology on a moving train just a month or so ago, achieving peak downlink speeds of 1.7Gbps.
Recommended Stories