Rumored Motorola tablet could be customized through Moto Maker website
24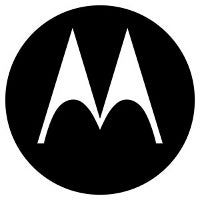 Motorola CEO Dennis Woodside, in a published report on Wednesday, admitted that Motorola is working on a tablet although he would not say much more about it. It is also possible that the tablet will be available for customization through the Moto Maker web site. Woodside didn't reveal anything about the tablet although he did mention a couple of things that might hold over to such a slate.
Woodside says that buyers "
are happy to have a choice of a product that's built in the US
." He also says that customization "
is a pretty important part of what we want to do going forward. We think it's a consumer desire that is universal
." No time frame was given as to when to expect a customizable slate from the wholly owned Google subsidiary.
Meanwhile, Motorola has been keeping track of Moto X orders through the Moto Maker web site and found that
navy blue
is the most popular color. And according to Motorola's CEO, "
15 percent of people ... are choosing black with an orange accent
." Right now, AT&T customers have the exclusive use of the Moto Maker site until November.
This looks like the way Motorola will differentiate itself from other manufacturers of both phones and tablets, by allowing buyers to customize certain aspects of the device, and by selling that "Made in the U.S.A" label.
source:
Engadget