Rumor mill did well with the Nexus 5X and Nexus 6P
9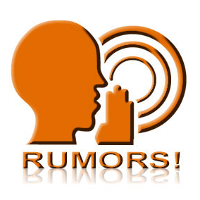 The rumor mill was all over both the
Nexus 5X
and
Nexus 6P
. As far back as February,
LG and Huawei were rumored to be manufacturing the new Nexus handsets
. That was a pretty risky rumor to spread, because it meant that Google would be releasing not one, but two different phones this year. While LG was a safe bet, having already produced two previous Nexus handsets, coming up with Huawei as the other name was probably an indication that somebody had real good inside information. After all, not too many people would have expected back in February that Huawei would be involved with an upcoming Nexus handset.

A pretty good advance look at the Nexus 5X was disseminated in August. And while most rumors correctly called for a 5.2-inch display, most were looking for a 1440 x 2560 resolution, not the 1080 x 1920 that the device does sport. By August, it was pretty much assumed that the Snapdragon 808 SoC would be inside.

As far as the Nexus 6P is concerned, as recently as August there was talk that the Snapdragon 820 SoC would be powering the phone. However, back in July, analyst Pan Jiutang correctly figured that the Snapdragon 820 would not be ready in time to be used by Huawei. The Nexus 6P went through two different rumored titles before the correct one surfaced. Early on, we knew the device as the Huawei Nexus, and then the Huawei Nexus 6. Last month, we took our first look at the Nexus 6P. And while there seemed to be a question of whether the phone would sport a 5.5-inch or 5.7-inch screen, most called for the glass to be equipped with a 1440 x 2560 QHD resolution.

There where some twists in the road, and the rumor mill didn't score as highly as it did with the Apple iPhone 6s and Apple iPhone 6s Plus. But overall it was a good performance for the tipsters and serial leakers who passed along their information.