Two Google Nexus devices tipped for late 2015, Huawei and LG to undertake manufacturing
29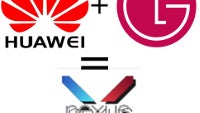 Just yesterday, certain rumors popped up claiming that
Google might be considering to team up with a China-based phone manufacturer
on its Nexus smartphone for 2015. Among the tipped names were Huawei, Lenovo, and Xiaomi, some of the larger local phone slingers.
Today, the rumor mill has churned out yet another interesting speculation, according to which Google will release two different Nexus devices (similar to last year, when it unveiled both the Motorola-made
Nexus 6
and the HTC-made
Nexus 9
).
Interestingly enough, the manufacturers behind these devices are tipped to be both LG, the maker responsible for the Nexus 4 and Nexus 5 smartphones, and Huawei, which has not partnered with Google on a gadget yet. LG will probably be responsible for a new Nexus flagship, while Huawei might be undertaking the production of a new Nexus tablet. Yet, ruling out the vice versa option will probably be a dumb mistake.
it's also said that it's not certain Google will make use of a Qualcomm-made SoC in its next phone, but might consider using an in-house chipset of the respective manufacturer. As a refresher, both Huawei with its homebrewed
Kirin
silicons, as well as LG with its NUCLUN and other
mysterious chipsets
are capable of making a device without Qualcomm's aid.
Recommended Stories