Rumor: "Hey Siri" will call up the virtual assistant on an unplugged Apple iPhone 6s
43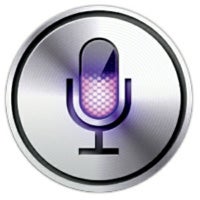 With hours remaining until the
Apple iPhone 6s
and
Apple iPhone 6s Plus
are unveiled, a report published today says that iPhone 6s users will be able to call for the virtual assistant hands-free by saying "
Hey Siri
," even when the phone is unplugged. Since iOS 8, iPhone users saying the phrase "
Hey Siri
" can access the virtual assistant without pressing any buttons, but only when an iPhone is plugged in.
Since none of the iOS 9 betas support an unplugged "
Hey Siri
" feature, this is most likely something that Apple has added to the hardware for the Apple iPhone 6s. The feature is similar to the "
Ok Google
" phrase used by Android users to get Google to open a website, dictate a message, make a phone call, and handle various operations of the phone.
This explains the invitation that Apple sent out for tomorrow's media event. The invite showed the top of the Apple logo with the words, "
Hey Siri, give us a hint
" inside the logo. Many (yours truly included) continually asked Siri for a hint, hoping that she would cough up some information about what is going to go down tomorrow at San Francisco's Bill Graham Auditorium. As it turned out, the hint was already included in the beginning of the sentence.
source:
AppleInsider