Romanian gas company Gazprom says it is giving away the Apple Watch in a promotion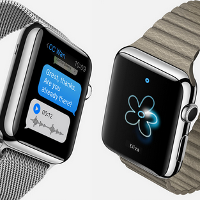 Even though gas prices are dropping in the U.S., they still are a pretty high cost to bear for those who drive frequently. In a country like Romania, gas prices might be even a higher percentage of the average driver's monthly budget. In that country, gas company Gazprom is running a promotion that will end up with one lucky winner receiving 10 tons of fuel.
More interesting to us, is that the promotion also will give away an
Apple iPhone 6
and an
Apple Watch
weekly, even though the latter has not yet been launched. Apparently, there will be eight winners of each Apple device during the promotion. Each Watch is valued at about $930 USD and will be sent out to the eight winners within one month after the device is launched in the country.
The contest isn't all about tech and gas. Daily prizes include espresso coffee, fresh orange juice, sandwiches with turkey sausage, eclair, and cake slices. Hmm. Perhaps this contest IS more about gas than we thought. In all seriousness, the promotion runs through January 26th.
Thanks for the tip, Mitoita!
source:
Gazprom
(
translated
)