Rogers introduces Generation "D", aka the Device Generation
4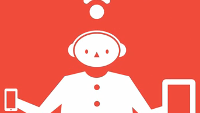 Canadian carrier Rogers has issued the Rogers Innovation Report, which is a survey of 1000 people conducted by Harris-Decima, taken between November 21st and December 2nd. Rogers reports that it has discovered a new demographic, Generation "D" (for device). This group "
lives and breathes life through mobile devices and that shares an optimistic view of what's next
."
According to the report, 50% of those surveyed predict that physical interaction will be replaced by mobile communication. The same percentage believes that text, social media and email will replace person-to-person conversations.
52% of Canadian smartphone owners have their phone within reach 70% of the time and 28% would give up their morning caffeine fix from their java, to have always-on internet anywhere, anytime. 13% would give up their pet for this, while 8% would give up their car. Canadians spend more time on their smartphone and tablet than they do "eating, being active or practicing personal hygiene".
The infographic, which is part of the slideshow below, contains some interesting statistics. For example, 25% believe that in five years, there will be an app that lets you communicate with the family pet! And according to those surveyed, 71% say that the smartphone in 2019 will contain batteries that last weeks, 25% believe that they will have built-in projectors and the same percentage expects to be wearing two connected devices at one time.
source:
YouTube
via
MobileSyrup