Road map of expected Windows Phone releases discovered
28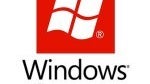 A road map of Windows Phone models expected to get launched over June, July and August was posted on Reddit by an unknown source which means, take this information with a grain of salt. The list includes phones manufactured by HTC, Nokia, Samsung and Huawei and even includes one 5 inch model with a 13MP snapper on back. Taiwan based HTC will be releasing the HTC Tiara. This is a model that we wrote about back in February and
is expected to be the first post-Portico update Windows Phone model released
. There will be two variants of this model, one with
4G LTE connectivity
. This model is allegedly heading to Sprint, although it is not known if it will be an exclusive for the carrier.
Nokia, of course, will be releasing one to as many as three handsets on May 14th during their press event in London. The
Nokia Lumia 928
for Verizon is pretty much a gimme. The question is
whether the Nokia Lumia 925, as rumored, will also be unwrapped during the event
. And there is also the hope that the Nokia Lumia EOS and its 808 PureView-like 41MP camera sensor will also be introduced at the same time. The Reddit post also mentioned the Samsung Chronus, which was mistakenly labeled in the post as a Windows 8 notebook when it is supposedly a
aluminum clad
Windows Phone 8 handset.
We mentioned at the beginning of this article that one of the models listed on the road map was a 5 inch, FHD device. This is coming from Chinese manufacturer Huawei which purportedly will offer a Windows Phone 8 flavored version of its Android powered
Huawei Ascend D2
. This is expected to be called the
Huawei Ascend WQ 5
and will be equipped with the same 13MP snapper on back that is seen on the Ascend D2.
Will we see all of these models in the June through August time frame as the Reddit poster claims? First up is the Nokia event in London which will be here before you know it.
source:
WPSuperfanboy
via
DailyMobile