Rheti makes it possible to create your own Android app even if you don't know how to code
15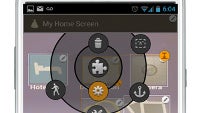 Have you ever had the feeling you have that million dollar idea, but you just don't have the resources to make it a reality? Have you been dreaming about building an app, but did not know how to code and generally felt scared of programming and technology? You are not alone - we can imagine millions of doctors, teachers, and all sorts of professionals with a brilliant app idea but lacking any idea how to code it and turn it into reality.
Rheti makes that possible. It is an app that lets anyone make a full-fledged and functional native Android app without ever having to code a line. You can then instantly share the app not just with your friends, but to the Google Play store to millions if not billions of people.
Rheti, short from
"rhetorical app making,"
emerged as an idea to allow people using voice commands to build an app without coding. Creators Juan Porras and Ralph Tavarez, however, were overwhelmed by the sheer amount of options that are possible in app creation and eventually decided to keep the idea, but not limit it to just a few options and went without using voice commands.
Rheti works in a very simple and straightforward way. It's a visual tool that allows you to place buttons and fields by just tapping on the screen of your mobile device. Tap again to edit and connect those components using a list of events you select from. Once again, it's all visual and simple, but does not lack any of the power a programmer would put into the app as the same components are there - it's just that you don't need to hand code them, just select them. You can thus have a full-fledged app running in minutes.
Rheti is a first of a kind. There have been other integrated development environment (IDE) apps (like AIDE), but those are nothing but mobile-optimized IDEs requiring you to write the code. There are simpler visual tools, but they are limited to HTML5 and are not native. This makes apps created with those tools much slower to run. Rheti in contrast is both visual and native.
Best of all, Rheti will be a completely free app when it launches on the Google Play store (coming soon). You can buy themes and other premium features via in-app purchases, but those are not required - they are an extra. Finally, Rheti has now entered a private beta and is gearing up for an upcoming release on the Play store. You can get early access by joining a Google group and you can read more on this right at the source below.
source:
Rheti
via
Reddit