Revel, a social scavenger game, is set to arrive on Android and Windows Phone
1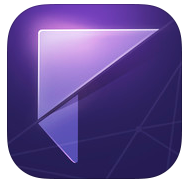 It seems that Windows Phone users will be able to lay their hands on Revel in the not so distant future. "Oh, what is Revel?", you might ask. It's a social mobile game, which comes with an innovative multiplayer experience - instead of playing with others online, Revel requires you to compete with the people around you.
In order to play Revel, you should be in a place with a lot of people – night clubs, bars, parties, you name it. Up to 8 people can play against each other in a game of Revel, but even two will suffice. Each player's goal is to take pictures of certain items, people, or situations, which are defined by Revel. You'll have a 5 x 5 game board, which consists of the same 25 items for each player. You need to find and shoot these items, and once you score 5 in a row, no matter if it's vertically, horizontally, or diagonally, you win.
And don't worry – Revel won't require you to photograph, say, a bulldozer if you are at the disco or in the club. The social game comes with various themes that will suit your current location and its unique environment. However, your adversaries can object if you cheat and shoot a wrong item, so don't take a picture of a whiskey bottle instead of a beer.
Revel is a free-to-play game, which comes with some in-app purchases, such as more exotic themes and items. The social scavenger game is currently available for iOS devices only, but the developers say that the Android port of the game is currently under development. After it gets released, the Windows Phone version will be in the works.
Download: Revel (
iOS
)
source:
WPCentral