Reuters: EC might fine Google and force it to be more competitive to phone manufacturers
55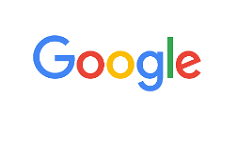 News agency Reuters says that it has seen the draft of a document that shows what kind of penalties the European Commission will place on Google. The Alphabet subsidiary was accused of using Android's dominating position among smartphone platforms in the continent, to force phone manufacturers into pre-installing the Google Play Store on new phones.
Reuters says that the 150-page document reveals that the EC wants to tell Google to stop making payments or offer discounts to handset manufactures as an incentive for them to install the Google Play Store with Google Search. Google also "cannot punish or threaten" manufacturers who do not give in to the company's demands. The regulators also want to prevent Google from forcing manufacturers to install its proprietary apps (like Google Maps) if doing so prevents these handset makers from using competing operating systems based on Android.
These demands that Reuters says will be made by the EC are akin to demanding that Google unbundle the Google Play Store from Android. This would allow manufacturers to pre-install Bing Search, Outlook and Here Maps instead of Google Search, Gmail and Google Maps, and still include the Google Play Store on their handsets.
The fine is expected to be a large one since Google has been anti-competitive since January 2011, and remains so according to Reuters' reading of the document. The penalty could be determined by the amount of revenue generated by European AdWords clicks, Google Search product queries, app purchases and in-app advertising. The EU says that the amount of the fine "will be sufficient to ensure deterrence," according to the document.
:"We look forward to showing the European Commission that we've designed the Android model in a way that's good for both competition and consumers, and supports innovation across the region."-Google
The EC is currently seeking feedback on the document from those companies that have been complaining to the agency about Google's anti-competitive behavior. In addition, Google could face a second charge for favoring the Google Play Store over the application stores offered by rivals.
source:
Reuters